Prince Sharma: The Top Lyricists' Hit 'Aafat' Is A Must Watch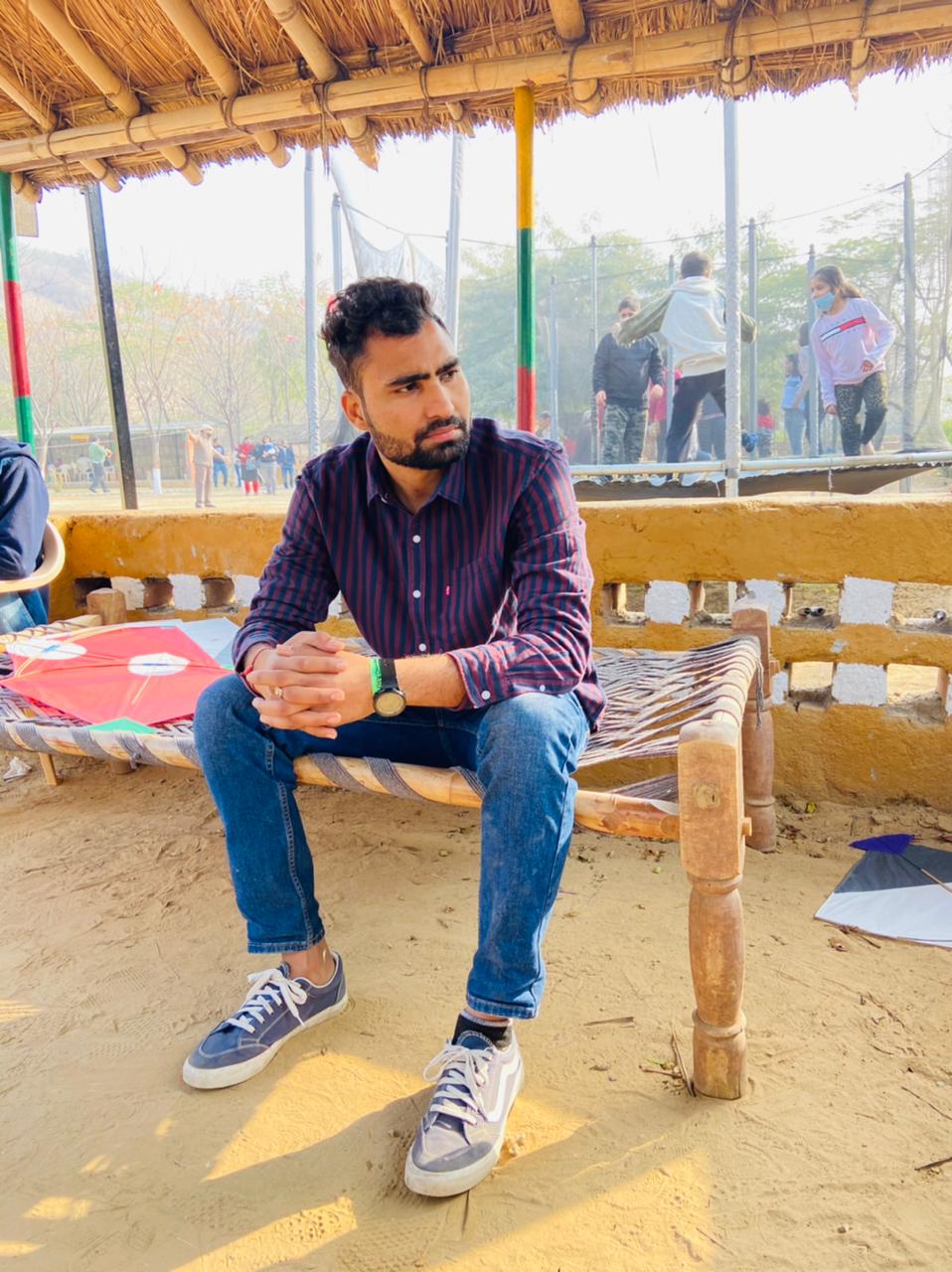 Some people pursue their careers as a singer after practising for years but some people are just born perfect, with a magical voice and a deeper understanding to people so that they can bring food lyrics people can relate to. Prince Sharma is one such personality hailing from a small town in Haryana, making big changes in the music industry. He has become the number one charting lyricist all by himself.
Prince Sharma was a talented child from the very beginning. He was fond of poetry and music, composing his own from a very young age. Growing up, he realised his true calling and started to put out remarkable works which were not only enjoyable but also meaningful. Music artists these days do not believe in quality work but just put out songs that a majority of the population will enjoy, most of them fail to realise that people are really looking for a deeper connection. Prince ticks them all off, you can vibe to his songs with a bunch of people and also late at night when you just can't go to sleep! Some of his popular works are;
• Dil Di Rani
• Blood
• Chori Chiri
• Valentine
• Aafat- in collaboration to Pranjal Dahiya
United we stand, divided we fall, as it is popularly said. The song Aafat was a huge success since all the supporters of both artists could enjoy this song. It crossed a whopping 3 million views immediately after its release!
The music industry is ruthless and people have been rising everyday, putting out new kinds of songs and picking a new genre to attract the audience. Most of the artists manage to stay firm on their grounds for a few days but only the best ones seem to enjoy their position for the longest time. Prince Sharma is the latter. He has worked hard on his voice and his singing style to make a permanent place in the music industry. He is juggling different lives, being employed in a public service and also pursuing a career as a singer.
Although Prince Sharma thanks himself most of the time, he has other people in his life who remained by his side throughout the journey. Sachin Sarpanch and Harsh Arora are his true gems! Sachin refused to leave even at the touchest moments and Harsh made sure than Mr Sharma has unmatched digital service. His partner Dinesh Bhardwaj and the music recording expert Tammo accompany Prince to put out the best songs. True perfectionists! They have a long way ahead, working together and making memories along the way.
Being the influencer that he is, Prince Sharma has been really popular over Tiktok. Gaining 85,000 followers in a time span of two days, he hit off all the charts. He has always believed in himself, his talent and most importantly in Lord Krishna. It is him who has been doing everything, giving Prince strength and the ability to keep moving forward. He believes that the Lord has performed miracles for him, his devotion will only increase with each passing day. With the blessings of Krishna, he will have more exciting opportunities in the future, and will be known worldwide for his talents.