PM Modi will today release eight cheetahs into the Madhya Pradesh national park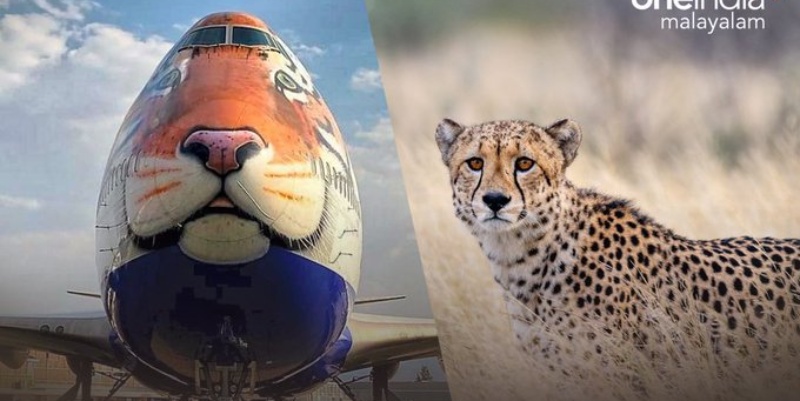 Project Cheetahs: For decades, beginning with Indira Gandhi in the 1970s, efforts to bring the animal—the smallest of the big cats and the fastest land mammal—have been made, but have always encountered obstacles relating to international diplomacy or the law, until now.
The fastest mammals in the world, cheetahs, are about to be reintroduced to India.
With the aid of a special cargo Boeing -717 flight, the cheetahs will be transported from Namibia to India. Today, the plane will touch down in Gwalior. Then a helicopter will transport them to Kuno National Park.
On Saturday at 10.45 a.m., in honour of his 72nd birthday, Prime Minister Narendra Modi will release the creatures into a 10 km-long enclosure in the presence of the chief minister Shivraj Singh Chouhan and wildlife specialists.
Seven decades after being deemed extinct in the nation in 1952, cheetahs are being airlifted from southern Africa to India in preparation for their reintroduction.
In 1948, Koriya, in what is now Chhattisgarh, saw the death of India's last cheetah.
Indian Oil Corporation Limited would donate $50.22 million to the project cheetahs.
The Indian Oil Corporation Limited has chosen to pay 50.22 crore over five years for the transcontinental migration of Cheetahs from Namibia and South Africa to the Kuno National Park in Madhya Pradesh.
Earlier, on August 2, 2022, IndianOil and the National Tiger Conservation Authority (NTCA) signed a Memorandum of Understanding (MoU) for the transcontinental relocation of the cheetah in its historical range in India.
Cheetahs land at Gwalior airport