On the occasion of PM Narendra Modi's birthday, the BJP aims to honour Atma Nirbhar Bharat and Unity in Diversity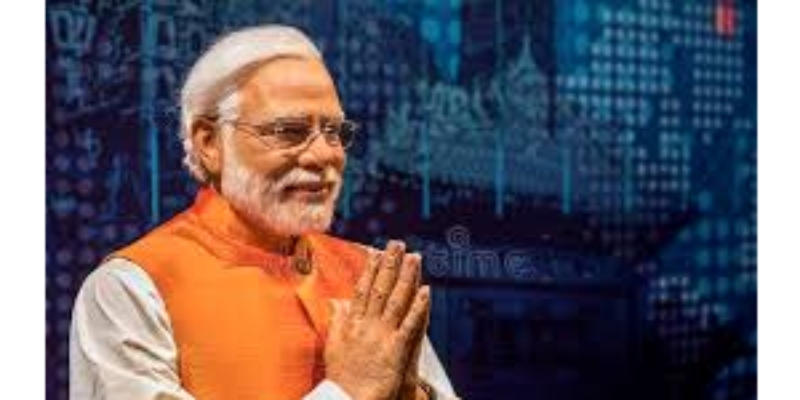 To ensure that the entire nation celebrates PM Narendra Modi's birthday, the BJP has written instructions to the states, asking them to take part in celebrations and post photos of them on social media and the NaMo app.
PM Narendra Modi's birthday: For 16 days, the Bharatiya Janata Party (BJP) will observe Prime Minister Narendra Modi's birthday as Seva Pakhwara (service fortnight). The BJP has chosen to host celebrations from September 17 (the PM's birthday) until October 2 to honour his birthday.
JP Nadda, the national president of the BJP, has instructed all party members to observe PM Modi's birthday as "Seva Pakhwara" and has prepared a comprehensive programme for it.
To guarantee that it is observed across the nation, the party has also sent instructions to states asking them to take part in events and post photos of them on social media and the NaMo app.
Adopt one patient with TB for a year.
In order to adopt a TB patient for a year and provide for their necessities, the BJP has requested the leaders to launch a people's movement in each ward. According to a senior leader, the prime minister has committed to eradicating TB from the nation by 2025.
Celebrate "Ek Bharat, Shrestha Bharat" and unity in diversity.
The party has also encouraged its leaders to honour "Ek Bharat, Shrestha Bharat" and "Unity in Diversity." The leaders have reportedly been required to observe the customs, traditions, and eating customs of a different state for one day as part of this.
To set up camps at vaccination facilities
Given that the success of the nation's Covid programme has been recognised by the entire world, the party has been asked to set up camps at each vaccination facility and assist individuals. On the occasion of Prime Minister Modi's birthday last year, India set a new record for the most COVID vaccination doses provided in a single day with over 2.50 crore.
'Vocal for Local' stories from leaders
For Atmanirbhar Bharat, BJP leaders have been requested to contribute their "Vocal for Local" stories. The 10 best district presidents who upload such stories will receive awards.
Exhibition of books
BJP also asked its office-bearers to organise an exhibition of numerous books written on work culture and social welfare measures taken by the prime minister. BJP is also making a strategy for the promotion of the book "Modi @20 Sapne Hue Sakaar".
Blood donation and health check-up camps
BJP's Yuva Morcha will organise a blood donation camp in every district. Every district must have a health check-up camp. Additionally, 10 best health check-up camps and blood donation camp's will be awarded. There should be distribution of artificial limbs. 
Tree plantation drive
The tree plantation drive and several cleanliness campaigns will be included in programmes organised for PM Modi's birthday celebrations. The video of the tree plantation on every booth must be uploaded on social media and NaMo app.
Swachhta movement
Every mandal will undertake Swachhta movement to spread awareness on 'Catch the Rain' programme, etc.
Promote teachings of Mahatma Gandhi
BJP has also directed the leaders to celebrate Gandhi Jayanti by promoting principles and teachings of Gandhi and by promoting Khadi.
Tamil Nadu BJP to distribute gold rings among newborns
The Tamil Nadu unit of BJP will distribute gold rings to the newborns on the occasion of Prime Minister Narendra Modi's birthday on September 17 and distribute 720 kilograms of fish, among other plans.