Pinder Randhawa – To return after a distinct break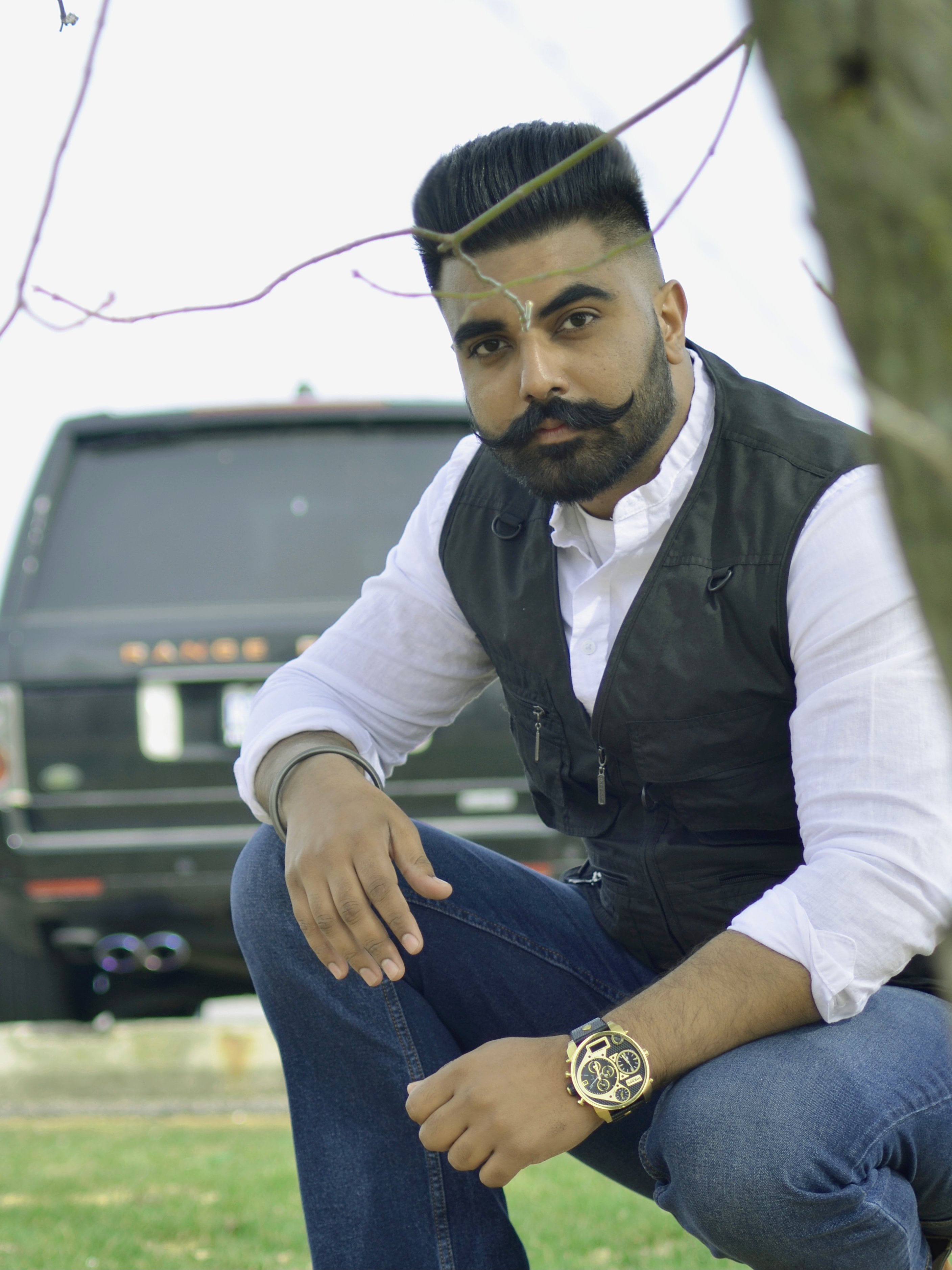 After taking almost a year gap from the industry, Pinder Randhawa is all set to return to the limelight with his new Album, name of which is still a mystery to us yet. It is not confirmed yet as to what will the theme of his upcoming hit, but it is a clandestine to look forward to. Pinder's last song 'Illegal weapon" was a huge hit among his fans and was widely appreciated among the masses. He was even seen performing this hit in his live shows.
Pinder mostly performs in Canada and North India and till now he has worked in many such singles with the sole motive to entertain his fans. He has also been successful in receiving applause for his voice that has reached to many ears who has appreciated his singing and even on foreign land he sways the Punjabi accent with a swagger. His music arrays from harmonious pop lyrics and spirited beats to soft quixotic traditional songs. Some of his tunes are even appreciated by his fellow citizens who are not so aware of the language but still the melody by which he sings is something that is soothing to most ears.
Pinder Randhawa's is well known even on the social media handles like youtube, instagram and facebook and he also boasts a significant number of followers on them. Lately he's been in Toronto, Ontario for vacations. Earlier this year he was seen in Windsor, Ontario and was also seen performing at a café near his whereabouts. While in a café when performing for an audience he was asked to sing a particular song that was out of his routine and this humble gentleman was keen on going out of his set to fulfil his listeners request.
People not only know Pinder as a musician but also a persona who performs for good cause and charity by doing shows without charging and not only for his voice but also for his giving nature. Now it is a matter of time when his new song releases and how it is applauded is to be seen by us in the near future.
Pinder Randhawa, an Indian Folk singer from Amritsar, Punjab who has performed in multiple cultural events all over the world. Known for his hit songs like 'Ik Laara' and 'Ambani', Pinder is a Punjabi pride Singer.
He is multitalented and also into various events including photography and concerts.