Pavel Cerny's Storytelling Expertise Continues To Mesmerize Readers Of All Ages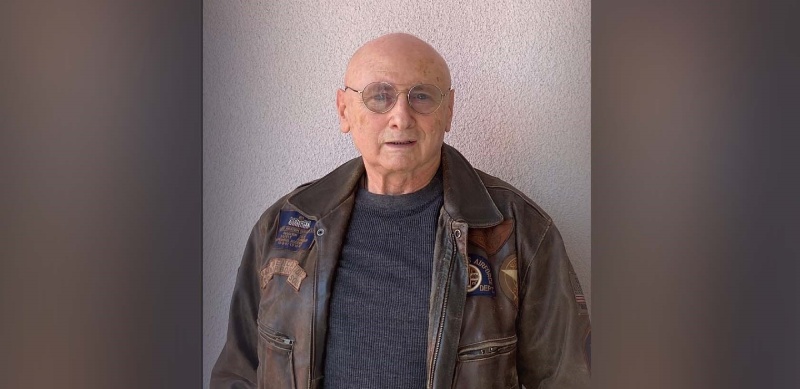 When we talk about literature, there are authors who create, enchant, and cast their spell upon their readers. Pavel Cerny, an accomplished author and screenwriter, is undoubtedly one of the luminaries. His exceptional literary journey traverses continents, genres, and age groups, resulting in a body of work that is as diverse as it is fascinating.
Born in Czechoslovakia, Pavel Cerny's artistic odyssey began at an early age. He discovered his passion for storytelling while studying at the prestigious FAMU, Prague Film Academy, where he ventured into directing and screenwriting. However, his journey took a political twist, leading to his expulsion from his homeland due to his beliefs. Undeterred, Cerny stepped into a new chapter in the United States.
Upon his arrival in the USA, Cerny began an illustrious career that included teaching at colleges and universities. He turned a famous porn theater on Sunset Strip into a renowned theatre for diverse productions. He directed groundbreaking performance and even produced the first series of Punk Rock concerts west of New York. His creative talents also took him to some of the finest theaters in Germany and Austria, expanding his global influence in the world of the performing arts.
However, Cerny's journey was far from over. In 2000, he began teaching elementary school, working with students from kindergarten to fifth grade, including those with special educational needs. Over 22 years of teaching inspired him to turn his attention to young readers, further fueling his passion for storytelling.
Retirement during the COVID-19 pandemic was not a time for idleness for Pavel Cerny. Instead, he returned to writing with renewed vigor. In just two short years, his screenplays garnered over 20 awards at international festivals. Simultaneously, Cerny, once an avid reader, began crafting novels for both children and adults.
Cerny's literary repertoire boasts a vast variety of genres and themes, demonstrating his versatile talent as an author. Notably, his "A Heart Laid Bare" trilogy, inspired by the works of Edgar Allan Poe, ingeniously combines historical facts from Poe's life into gripping horror fantasies that leave readers on the edge of their seats.
On the other end of the spectrum, Cerny started working on the "White Bim" trilogy, a series of books that eloquently narrate the relationship between a 6-year-old boy named Alex and his extraordinary cat, Bim. These heartwarming tales appeal to a wide audience, but primarily to second and third-graders who find themselves enchanted by the story of a talking cat.
Cerny's latest literary endeavor is the eagerly anticipated "Alex and the Last Cat Ventures." Within its pages, readers will find a bittersweet story where our young hero realizes that his special bond with the talking cat will change as he grows older. In Cerny's own words, "I hope I succeeded and even made it a funny scene." This unique blend of emotion and humor shows Cerny's amazing skill in addressing the tender imagination of children at a time when the world is ripe with possibilities.
While his tales for children are gentle and heartwarming, Pavel Cerny's other creative side crafts intricate and spine-chilling horror fantasies for adults. Influenced by the macabre genius of Edgar Allan Poe, Cerny aims to elicit a range of emotions, from laughter to tears to spine-tingling fear.
In the words of Gustav Flaubert, who famously declared, "Madame Bovary, c'est moi," Pavel Cerny, too, identifies with all his characters. With each story, he invites readers to begin a unique journey, immersing themselves in his literary creations.
As the author works diligently on his upcoming work, "LSD Memories — The Love Story," set to be released in 2024, readers around the world eagerly await the next chapter in his literary adventure. Pavel Cerny's ability to amaze and inspire through storytelling is truly a gift to the world of literature.