Parth Karkar – Ahmedabad cyclist grabs bronz at National level – proud moment for cycling community in Ahmedabad and Gujarat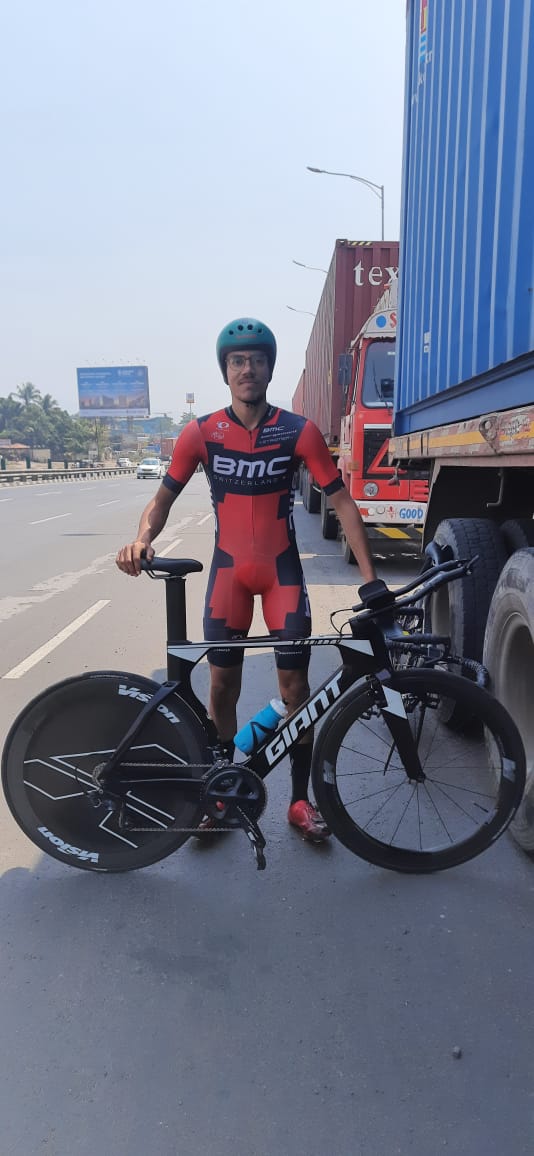 Ministry of youth affairs and sports GOI and Recognised Cycling Federation of India organized 25th national cycling championship in different categories recently.
This championship promoted cycling talent from across country and athlete has to win district and state races to be able to qualify for nationals.
This time, Gujarat was represented by 28 cyclists in different age and race categories, from 5th to 8th March 2021 at Panvel, Mumbai.
Parth Karkar, who is an engineer and passionate cyclist from Ahmedabad, has been preparing for nationals for last 3 years. This glory has come with persistence, passion and hard work by parth, his coach and club he represents.
Parth clinched this position in Individual Time Trial (ITT) race, considered as one of the toughest as racer are allowed to start individually at different time and they have no clue how others have done. Parth raced for 20 km and finished in 28.42 minutes, reaching of average speed of 41.79 KMPL.
Parth has trained under John Coach Cycling Academy (JCCA), Kerala. Mr. John Aluparambil a.k.a. John Coach- NIS Dip. , Ex Air Force , Services Cyclist of the 80's and Founder of John Coach Cycling Academy Eainco Group ®️ and giving coaching to all India level. Parth dedicates his achievement to his teammates and JCCA who has helped immensely for all small needs and structured training.
Parth is part of Cyclone Cycling Club, Ahmedabad, a not for profit outfit aims to promote cycling as sport and pioneer in building cycling culture in the city.
For Parth and JCCA team Ahmedabad, the dream looked possible with joint efforts of all team members who all together brought all resources to him and ensured all support to team for the nationals in Panvel, Maharashtra.
Parth believes that cycling as sport is at very nascent stage in INDIA and has a long way to go. Gujarat and Ahmedabad is proud of Parth for bringing in this first national medal to the city.