Oriental Princess Rosie Minako Uses her Book to Teach Women about Hair Growth Secrets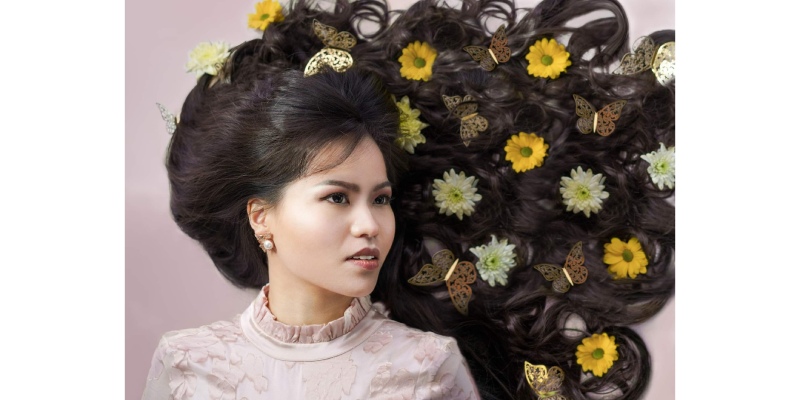 Rosie Minako, also known as the Oriental Princess, is a British model, entrepreneur, pageant winner and horse rider. She is a multi-talented woman who is passionate about using her skills and platform to inspire young girls. She enjoys teaching women about self-love and embracing their beauty.
Rosie has always shared a strong interest in beauty since she was a little girl. She has inherited a variety of beauty secrets from her Grandmother and Mother within her culture, which she has been practising for years. With her extensive knowledge in beauty care, Rosie published the book 'The Oriental Secrets to Hair Growth and Luscious Hair' to teach women about her secrets to attain beautiful hair. As a strong advocate on natural remedies, she focuses on targeting hair growth through healthy lifestyle, balanced diet and correct routine.
Rosie enjoys helping women to achieve the dream versions of themselves through her business. By offering a wide range of vegan products for hair growth and everyday styling, she encourages women to be confident in their own skin and fall in love with themselves. With thirty percent of her business profits donated to charities that help children and women in Asia, Rosie serves as a strong voice for the vulnerable populations in the community.
As a former beauty queen and pageant title holder, Rosie continues to use pageantry as a platform to advocate for causes that are close to her heart. Being an official sponsor for various pageant platforms in the United Kingdom, Rosie is part of the judging panel for a number of national beauty contests. She enjoys talking about her experience as well as her passion in helping other women through her work. She hopes to see more young girls believing in themselves and taking space in the society in the near future.