Orel Shitrit: From a famous Israeli MMA fighter to a successful Entrepreneur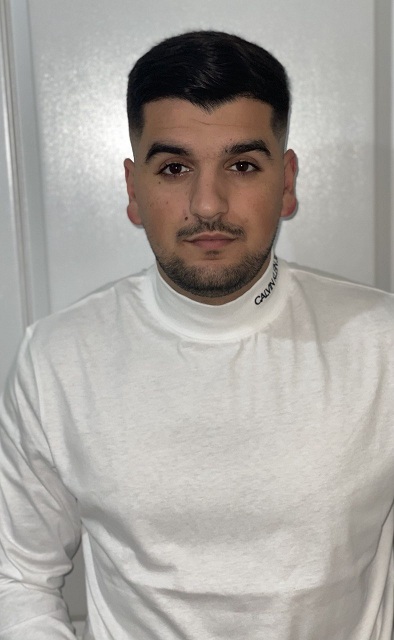 There are few individuals who are enjoying quite the amount of online success as Entrepreneur & Digital Marketing Orel Shitrit. A famous Israeli MMA fighter who turned a tragic injury into a rags-to-riches story, Orel is showing the world how determination and a willingness to change course when necessary can help anyone find success – even amid a global pandemic! We recently sat down with this 22-year-old wonder boy and spoke with him about his story, his success, and where he is going next:
Tell us a bit about what led you to start your company?
My first career was in MMA. I worked hard to reach the top of my sport, and put in the hours and practice necessary to win. In fact, I won the Israeli National Champion in Muay Thai! I felt like my life was going to be climbing the ranks of fame in the MMA world, until an unexpected leg injury ended my career in seconds.
What happened next?
I was confused and very upset that it happened to me – especially when I was stuck laying on the couch healing. For hours and hours, I would just scroll through social media accounts, since I couldn't really do anything else. But then I began to wonder: "What if I could start my own social media following?" It didn't seem that hard. I already had a bit of a following from my MMA days, so I began to read about how to build successful social media accounts and gain followers.
So how did you make the jump from social media user to digital marketing expert?
The more I read, the more I began to see how these influencers were making a ton of money by just posting online. It was crazy. Here I was, sweating and bleeding in the ring to make a living, while I could take advantage of algorithms and digital media to make a fortune with some fun and exciting content and ads!
I decided to learn all that I could about digital marketing, and as I started to build my own accounts online, I started planning how to create a company to help others succeed online. The result was my social media agency!
What is your hope with your agency?
I want to help online influencers and brands build their influence through the tactics and skills that I have learned in my time building my own online brand. There is so much money to be made online, and there is no lack of customers during the pandemic! Our strategies focus on more than just social media – we are talking about a fully-formed strategy of ad management, public relations, branding, and e-commerce.
Has it been successful?
So far so good! I have had the honor to work with a variety of clients from across industries who are using my agency's services to build their influence and engagement – which equals growth in revenue and sales. The pandemic gave us a bit of unexpected anxiety, but it has proven to be pretty lucrative as even more brands are trying to figure out online sales. I'm excited about what the future holds for the agency and overall, for myself and my progress.
Want to see more from Orel Shitrit? Follow him online at OrelShitrit.com or follow him on Instagram, @Orel.