Online Dating with Shoot Your Shot App and Others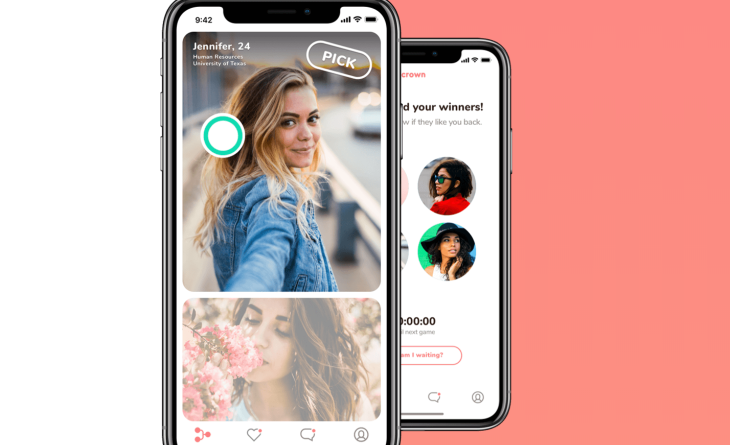 Every new day is a new opportunity to find love. Dating apps have made it easy and the world has long adopted online dating as a faster, easier and less stressful way of connecting with someone new. Tinder, OKCupid, Badoo and the likes are leading the online romance space and have been doing so for several years now. Bumble, POF and Hinge are not far behind as well.
However, it is not just the above-mentioned dating apps that are gaining popularity amongst the online dating world. Yea, you read that right. It doesn't mean they aren't as great as they are touted to be. It simply means they are saturated. New products designed with the millennial in mind are hitting the market. Often tailored towards solving specific needs of the user, they are gaining popularity and deservingly so.
Here are some of the apps that are gaining wave in recent years with specific ways of giving you what you need:
Hily
This app got its name from the statement "Hey, I Like You" Cool, right? It helps you find matching profiles though its artificial intelligence configuration. Hily does this by learning your swipes, comments, likes, profile and messages.
It also has a feature that enables it to put all profiles through handpicked moderation and verification in order to protect you from scammers. It is also for everybody – male, female and non-binary. It ould sem that Hily prioritizes users' protection above everything else.
Wingman
This is the app where you let friends help you find a date. On this app, once you create a profile, you have to invite family or friends to be your wingman. The idea is that believes that family and friends know you better than anyone else. Basically you can go through profiles which appear on your feed and choose the one you like. Then you have to swipe right once you find a profile you like, make the introduction, or allow your wingman to do it if you are the shy type. If the person likes you back, it's a match.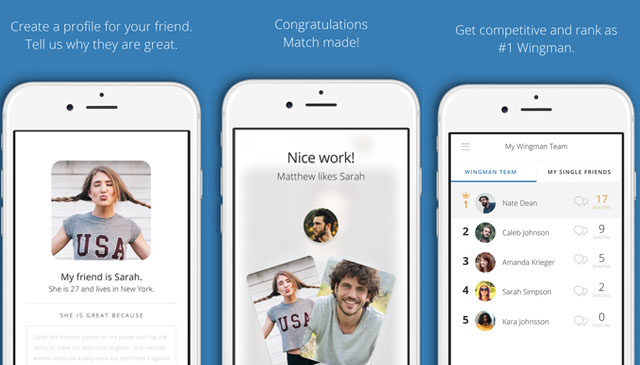 Also, your wingman can create your profile, swipe right at a person they like for you, make an introduction and if the person likes you back, it's a match. This is quite cool especially when you have friends that understand you. Wingman is all about friends helping friends to find a date. So, through this app, you let them do it while you get to approve and move on with things.
Jigtalk
This is famed as the app for talkers and not swipers. Jigtalk covers the face on the profile with a jigsaw puzzle. Essentially, it is an app where you are made to like a person based on the chats not looks. How ingenious! When you have a match, you engage in a chat with them in order to reveal their face because it is said that what you say is who you are. Jigtalk is all about what a person is which you can decipher from their words than what a person looks like.
It's about deep discussions and mental connection; not just superficial pictures. So if you are a talker, get your dating game started with Jigtalk. As words give away our personalities, it makes total sense to say that if have to date a person, it's cool you focus on their words and not just the looks which can be digitally altered.
Relish
This is a dating app for people who are already in a relationship. Relish helps you maintain the lovey-dovey sweetness of your newfound partner. It's like a relationship trainer which helps you keep your love affair healthy and fit. Tailored to counsel lovebirds, you and your partner get to complete an assessment on the app. The results obtained from the probe will be used to create a plan for both of you to grow in terms of managing emotions, supporting each other, building trusts and feeling secure in the relationship.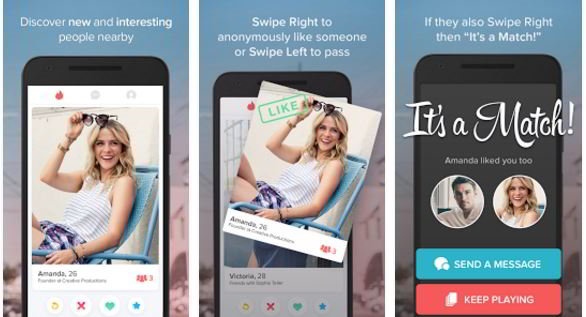 What it does is help you maintain what you have and to love your partner in easy ways. To put this in perspective, it is reported that 40% of users of the app reported feeling closer to their partners in after just one week of using the app.
Shoot Your Shot
And this is the dating app to look out for. It is particularly interesting due to the story of its evolution. Dwayne Foreman, the founder of this app, had long noticed something among his friends and acquaintances right from college days. Many of the guys would develop a crush on a girl but wouldn't know how to come out clean before their love interest.
This is usually due to fear of rejection or discrimination based on one bias or another. Girls had a hard time letting men know how they feel too as society has largely made it look like men always have to initiate things.
He had acted as a middle man between lovers as he was really gifted with words and basically knew how to get along with people, particularly women who many of his acquaintances may be interested in dating. He had earlier set up an online platform where people would send messages to their crush through him for a little fee. Seeing the potential in that, Dwayne took things one step further by creating a dating app that will be launching soon.
The app allows you to aim shots at your love interest without fear of being judged unfairly as it promotes the idea of interest-based matching over background-based matching. Let's see what the full package looks like when it is launched.