Olivia Molina Avellaneda: Still shining with her own light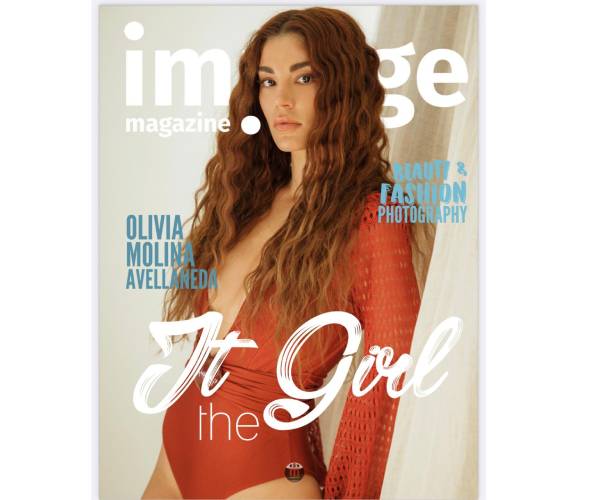 The beautiful and talented actress, model and businesswoman, Olivia Molina Avellaneda, continues to shine, always regal, always shining. This year, the Latin American icon of beauty and talent, attended the renowned Dolce & Gabbana event in Beverly for Bazaar magazine, the high fashion wrapped her in a black dress that highlighted her figure, and her accessories combined in a spectacular way. Her contribution to the fashion and business world does not stop.
Olivia continues to leave her mark in the fashion industry, as well as making headlines in some of the most important fashion magazines in the world, by being chose as the face of Selin, Pump and Imirage magazines, which are considered the forefront of high fashion, beauty, and photography. Through each image, and each look, there is an story to tell, a vision to complete, a dream that people will want to live, and all of this transmitted through the very essence of this stunning Argentinean model and entrepreneur, who with her intelligence, beauty, charisma and overwhelming attitude, can reflect in a single image what the most demanding owners of these fashion empires want to convey to their public; she has the power to impact and transform the collective thinking just with a photograph of her.
Olivia Molina transmits confidence and security, which are qualities that are highly appreciated by the public who are looking to improve their mental and physical performance at all levels, her aura can serve as inspiration for millions of people, to keep moving forward and achieve their dreams. The camera loves her, her unstoppable presence in events of great importance, reflect that she is an ambassador of the diverse styles that are adaptable to every public that wants to shine, as she does.
Her secret for her massive success and great passion is that she never rests. Olivia is an unstoppable worker and entrepreneur, who has successfully fulfilled many ventures, due to her high commitment and will to achieve her dreams.  She says that sometimes her thoughts go faster than she wants to move, when she sees a business opportunity, she doesn't let it go, she takes it, and develops it exponentially, she is like a business machine.
The very own essence of Olivia cannot be simplified only as a beauty, fashion and acting star, she has shown the world that she is impetuous, intelligent, perceptive, and committed to her job. This diva who started her career at a very young as an actress, model, and now successful businesswoman, still has a long way to go. It would not be unusual that as you read these lines, she has already a dozen new projects, some underway, others incubating in her head, either way, the truth is that we will continue to have news of Olivia Molina Avellaneda sooner than you might think. We wish her to continue to be strong, shining as only the great stars can do with her own light.