Oil giant Saudi Aramco is now the most valuable company in the world, beating Apple in the first place.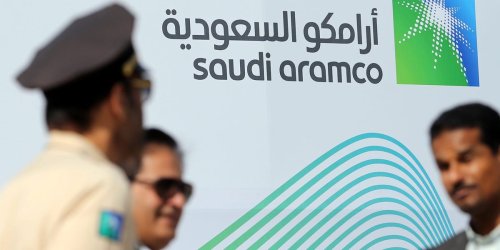 Saudi Aramco has surpassed Tech Titan Apple to become the world's most valuable company at 4 2.4 trillion due to the rise in shares of oil producers.
Apple's market cap fell to 3 2.37 trillion, and its share price fell 5.2% on Wednesday as technology stocks plunged. State-controlled Aramco, meanwhile, had a market capitalization of 9.1 trillion Saudi riyals ($ 2.43 trillion).
Fluctuations in the share price may change the value of the two companies again, but Wednesday's move underscored the broader trend in the global economy.
The energy market is booming. The war in Ukraine has pushed up prices due to sanctions and boycotts and supply chain challenges against Russia. The benchmark US West Texas Intermediate traded around $ 105 a barrel on Thursday, while the international benchmark Brent crude traded around $ 107 a barrel. Both grades are up 40% year over year.
As a result, Aramco's net profit doubled to $ 110 billion in 2021. Apple, meanwhile, hinted at supply chain issues in its latest earnings release. At the same time, investors are fleeing tech stocks, fearing that rising interest rates will limit future earnings.
Aramco's share price has risen about 30% so far this year on the Saudi Stock Exchange. In contrast, Apple's share price is down about 20% year-over-year.