Normando The Magician: An unconventional talent in the world of magic and illusions creating an unconventional success story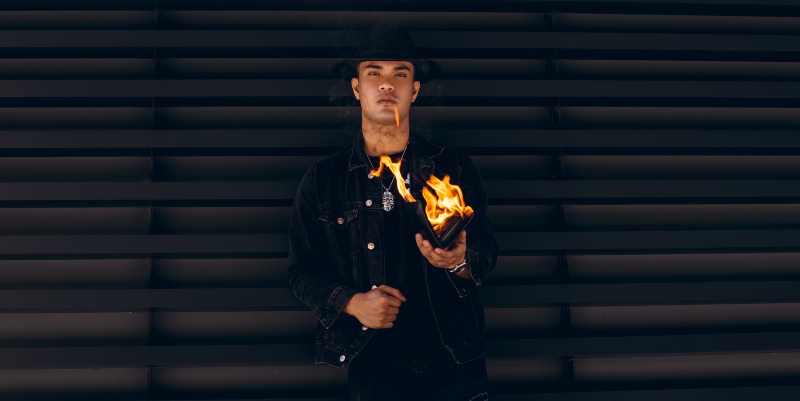 This passionate being over the years has stunned people with his magic tricks, becoming one of the most prominent names in the industry.
It is always astounding to notice the rise of a few professionals and talented beings working across different sectors around the world. But, what is even more astounding is how a few talented beings chase their dreams and relentlessly work toward their goals to gradually lead their way to the top. These self-driven and self-determined professionals prove to the world what it really takes to become one's best version and how others, too, can thrive on their passion for their work and committedly move to the top of their industries. We noticed how Normando Macalinao or better known as Normando The Magician did the same in the world of magic and illusions and went ahead to become a prominent magician.
Normando Macalinao is one of those rare talents and magicians who, through his art in magic, has gone ahead in literally stunning people with his tricks, not just the ordinary audiences but also several celebrities and prominent names. He has grown as an ace illusionist and now has made his mark across different parts of the world, like Maldives, Saudi Arabia, and Zanzibar. His card tricks, illusions, and many other magic acts have helped him prove his mettle in the industry. He hails originally from the Philippines and has now made Dubai his home. However, his excellence as an illusionist and magician has made him a much-talked-about personality across the globe. In 2020, he even was voted "The Top Most Influential Filipinos in The Gulf" by Illustrado Magazine.
So far in his career, Normando Macalinao has performed at various exclusive events, shows, charity functions, and more, which gave him the opportunity to perform in front of many celebrities and VVIPs. Also, the fact that he can also promptly create tailor-made acts and performances, sensing the mood and vibe of the audience, has led him to become an incredible magician and performer.
There is a lot this passionate illusionist and magician has attained over the years, and now wants to stop for no one to continue creating massive momentum with his phenomenal acts to stun many more people around the world.