Niki D, California's Fastest Rising Beauty & Aesthetics Trainer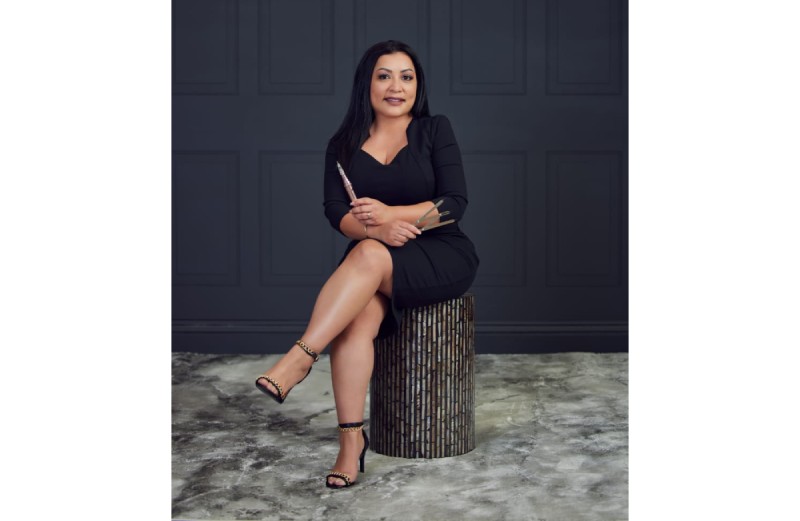 Only a few years ago, visiting an aesthetics specialist was something reserved for A-list celebrities and the rich and famous. Skin treatments and semi-permanent makeup were some of the beauty industry's best-kept secrets. The rising popularity of aesthetic specialists, PMU artists, and beauty trainers has seen a jump in popularity and accessibility of these revolutionary treatments.
If you scroll through Instagram, you'll find dozens of salons and clinics in your local area offering treatments like Plasma Fibroblast and Mesotherapy. These treatments allow aesthetic specialist and PMU artists to expand their portfolios and grow their businesses. You no longer need to be a celebrity to take advantage of skin rejuvenating and anti-aging treatments.
When it comes to finding the right teacher, Niki D is amongst one of the most in-demand beauty and aesthetics trainers in the country. She was recently named as California's leading Plasma Fibroblast trainer and is the owner of Niki D Beauty Studio.
We're profiling Niki D and deep diving into the services that she offers. If you're looking to get started in the beauty industry or build your portfolio, Niki D may be the mentor you've been waiting for.
California's Leading Plasma Fibroblast Trainer
Niki D has made a name for herself as a double award-winning artist, educator, and certified master trainer. She's an expert in her field and a specialist in the latest innovative techniques for Plasma Fibroblast.
Niki D was recently named as California's leading trainer in Plasma Fibroblast. This course is one of Niki D's best-sellers and her specialist subject for which she's considered an industry subject matter expert. Her hands-on training is available as a one-day course for a 1:1 class or as a two-day course for classes with more than one student.
This course teaches you the latest techniques for Plasma Fibroblast and the best practices to achieve the best non-invasive skin rejuvenating results. Learning with Niki D gives you all the skills, knowledge, and tools you need to hit the ground running.
As part of your training, you'll also receive a kit with the basics you need to get started. Once you sign up, you'll get Niki D as a mentor to support you through your journey.
The Other Training Courses Niki Offers
While Plasma Fibroblast is Niki D's most popular training course, it's not the only reason why she's California's fastest-rising beauty and aesthetics trainer. Her portfolio of training courses also includes Lip Blush (Lip PMU), Semi-Permanent Foundation, Mesotherapy, and Derma Lip Blush.
Just like her industry-leading Plasma Fibroblast course, her other beauty and aesthetics courses are available 1:1 and in groups. You can find out more about Niki D's training courses and training schedule here.
Mentoring and Empowering Women
One of the reasons why Niki D became a beauty and aesthetics trainer is to empower women. Her motto is "let's build your future together". Along with working with her students, Niki D takes a personal interest in supporting and mentoring women of color, marginalized women, and women facing socio-economic challenges to help them build a better life.
As an expert in Plasma Fibroblast and a mentor for women, it's easy to see why Niki D is California's fastest-rising beauty and aesthetics trainer. You can keep up to date with Niki's work and her latest training courses by following her on Instagram.