Nikan Nazari's masterpiece, a horse sculpture made up of tissue paper to be preserved in Behnoode Foundation.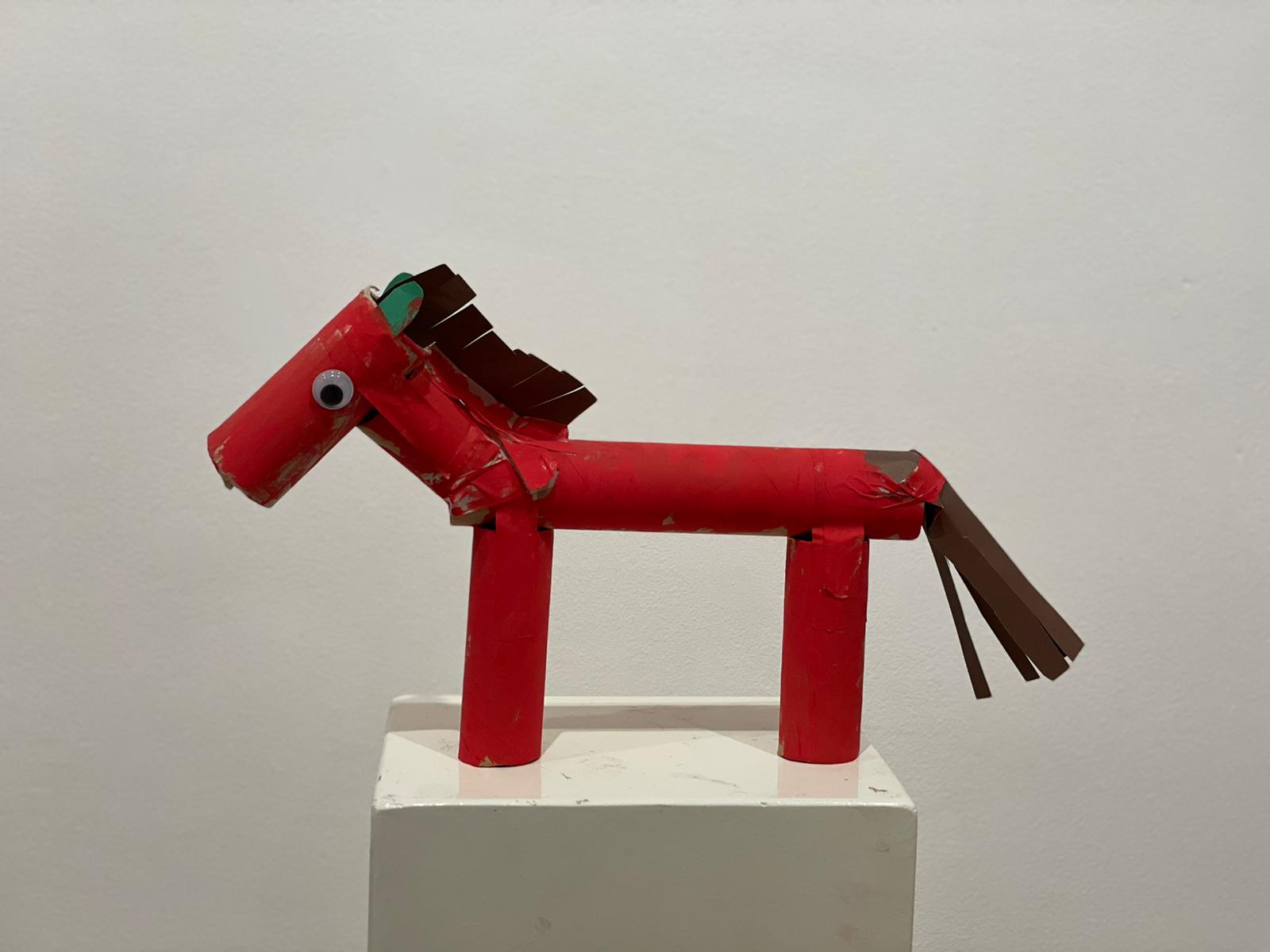 An axiom and it is very much true when we talk about the six-year-old kid called Nikan Nazari. She is a wizkid as far as her talent is concerned. She is an Iranian and she is incredible when it comes to paper artwork. She has done a number of things to prove that she is a whiz kid in true sense. She experimented with toilet paper and made sure to make some art pictures and crafts using the same.

Being a creative kid, she keeps experimenting with paper, particularly the toilet paper as it is very much soft and has the flair to get into any shape with great ease. She made many things with toilet paper, right from embarking upon a couple of things like artwork with the paper to doing a number of other things with it, Nikan Nazari has made her home a battle ground of blowing away creative punches to play and do things on her own. This sculpture is going to blathin art collection

She uses the toilet and papers sparingly for making art pictures. She has gained popularity with the artwork made from toilet paper which depicts a horse. Blaithin Javaherpour is future daughter of Behnoode foundation founder. The sculpture is now going to remain in the media headlines thus making it an inspiration for young kids. Such talents are to be preserved and should be shaped accordingly and make things work in its given way. Well, it would be interesting to see how the young kid of six years prospers in her life and moves in the right direction. Well, only time will tell how she is going to prosper in the upcoming years of her life. Right, it's all about waiting and watching!