NFT Pioneer In Australia, Simon Diamond Helming The Crypto Arena In The Island Continent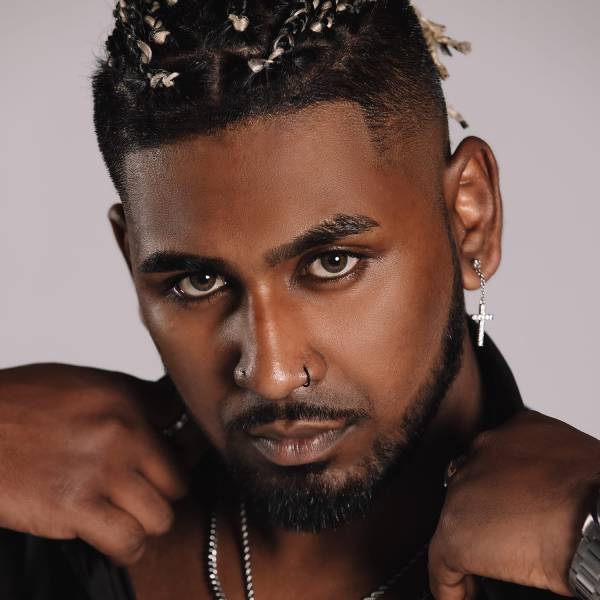 Simon Diamond is multifaceted, but even that title barely begins to scratch the surface of his expertise. Diamond is a real estate agent who struck a 2-million-dollar sale in his first 16 days of working in the industry. He is a sought-after DJ who has opened for prominent Hip-Hop acts and has been booked for many major festivals. And it doesn't stop there, he also boasts the title of model for major multinational streetwear brand streetwear Culture Kings. Most recently, he is flexing his prowess in the rapidly growing crypto space with NFT company DIAMOND HEADZ. Impressed yet? You should be because Diamond is only 22.
The NFT Pioneer in Melbourne has weathered many storms and is more than deserving of the success he reaps. From being homeless at 14, maneuvering the harsh foster care system, getting up at the crack of dawn to work at a bakery before school, and acing his classes, Diamond is more than equipped to carry the digital mantle of Australia and New Zealand.
Simon Diamond's DIAMOND HEADZ NFT Collection
He is brewing a quiet storm with his latest venture. The company and the title of his upcoming NFT, DIAMOND HEADZ, is dominating the cryptocurrency scene in Australia by bridging the divide between the average Australian and their access to the digital currency arena.
Always ahead of the pack, Diamond quickly recognized the growing trend of remote work and digitization at large and decided to capitalize on it not just for himself but also for his fellow people. With the power of crypto, Diamond began to work remotely. He and his global team fully immersed themselves into all that Cryptocurrency has to offer. Ever the astute businessman, Diamond knows that he had to be his biggest advocate to peddle a product or idea. Armed with crypto as a digital currency, he works seamlessly with his international team. He conducts business internationally, with transactions being completed instantaneously.
Why NFTs?
He minted his very own NFT because he knows that true financial freedom does not lie in the norms society has placed on people but instead in their ingenuity to adapt to the rapidly morphing digital space. Cryptocurrency and blockchain provide a viable fresh option for intentional networking and the ability to grow business exponentially.
Diamond prides himself on opening doors for himself and others around him. So, when he ventured into NFTs and realized the industry was still untapped and unknown in Australia, his burning ambition wouldn't let him rest. The NFT space is still something many users are new to. With a strong belief that everyone should learn and grow in a decentralized area, DIAMOND HEADZ is the tool to do just that.
Golden Advice from Simon Diamond
When asked what he wants the main takeaway from this article to be, the pioneer in the NFT space in Australia shared, "I suggest to anyone reading this article to investigate what cryptocurrency, NFTs and any other virtual currencies are. Break out of your comfort zone and take a risk. Without taking risks in life, you are the only thing hindering yourself from achieving financial freedom. It will be essential for all future and developing entrepreneurs to have an online presence as the world is now remote!"