Neha Malik features with Bishwadeb Bhaumik (DEB) in the music video Shiddat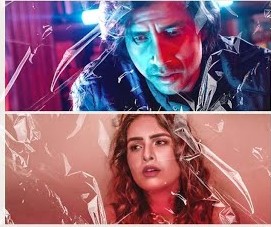 After the Corona period, the bustle of the film industry has started to be seen again. In this chain, Music video 'Shiddat' released on White Hill Music.The song featured Bishwadeb Bhaumik and Neha Malik in the lead roles. Let's tell you that this is a sad song, it became trending as soon the song was released.
So far more than 12 lakh people have seen Shiddat Song. Filmed in a beautiful style, this song is being appreciated by the audience. The music composer and singer of this song is Bishwadeb Bhaumik (DEB). The lyrics are penned by Kunaal Verma and Deb . DEB is known for his unique voice. Although he is proficient in all kinds of songs, but he has no comparison in sad songs.
During a press conference, Bishwadeb Bhaumik (DEB) said that recently he is working for the upcoming Bollywood projects. He is confident that as always in the future he will get the love of the audience.