Mohammed Rashid Khan provides the world's most expensive Custom Luxurious phones.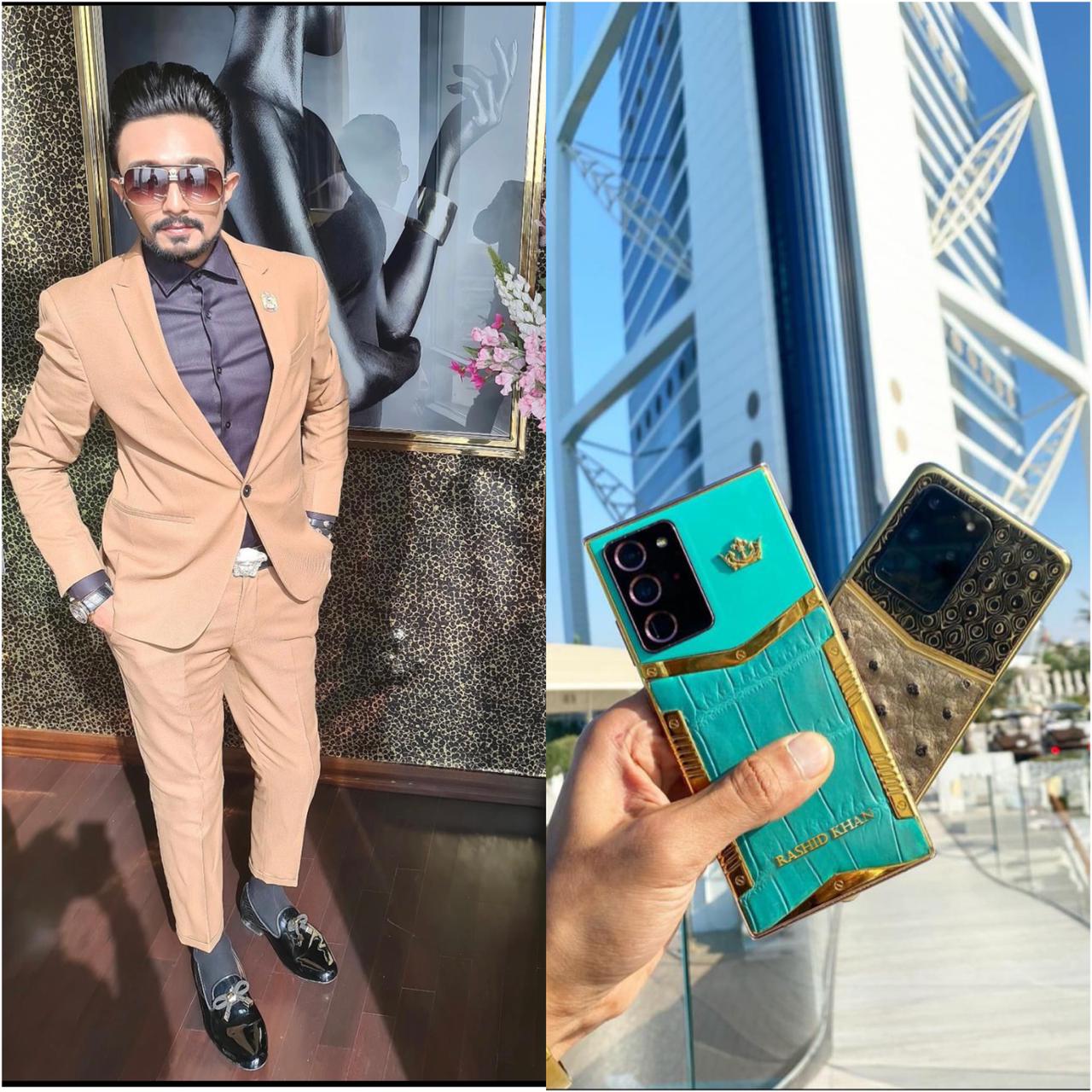 If you think your Mobile phone is costly, then think again! We all know that the new range of iPhones can cost more than $1,100, which is a lot of money for most people living. But not for all, many business tycoons love to live luxuriously and keep something as a trademark that stays for a lifetime.
There are mobile phones, largely iPhones, that are meriting and have sold for over a million dollars!
So, BRACE YOURSELF, as we are today, highlights a young entrepreneur and visionary person who loves to design luxurious things for tycoons.
We are talking about the Caviar brand founder, which provides the best Custom Mobile Phone to A-grade people worldwide. Yes, Mohammed Rashid Khan is featured on our article due to his lavish lifestyle, entrepreneurial skills, and Caviar Brand, which provide the world's most expensive custom-made Mobile phones.
Custom-made phones designed by Caviar are just class apart, and only the truly wealthy can afford to buy these expensive custom-made phones. For many smartphones are part of routine life, and latest configuration phones, 4G or 5G is our basic requirement well that's for normal people rich people think differently. Mobile is not a normal gadget they especially give phones to companies that are master in giving them something new no matter the cost.
Mohammed Rashid Khan is also known for his luxurious lifestyle. For him, Gold and diamonds are not just meant for jewellery. He uses that in his gadgets. He is also involved in multiple businesses like Aviation, Real Estate, Entertainment, Government projects, Gold mining, Hotel chain business etc. Many today rate him as the fastest growing entrepreneur in 2020.
You can follow his Caviar luxury phones on IG where you will see some of the stunning pieces made by his team Caviar. He is building a good repo with his top names worldwide due to his growing demand for Caviar Luxury Phones.
He is so popular that his style of making custom mobile and all is being copied by various companies in Dubai and other places of the world. But as we say, no one can beat the original one. Rashid Khan gives original custom pieces.
In 2021 Rashid Khan is coming up with more latest designs which will surely attract many more tycoons. Be in touch with the master himself, an entrepreneur who sets a new benchmark with his luxurious pieces.
You can connect to most stylish entrepreneur and master in making glorious custom made a design for rich people Mohammed Rashid Khan. Here is his IG https://www.instagram.com/rashidkhan/