Mohammad Nasser gives an insight into his royal lifestyle and shares a beautiful life mantra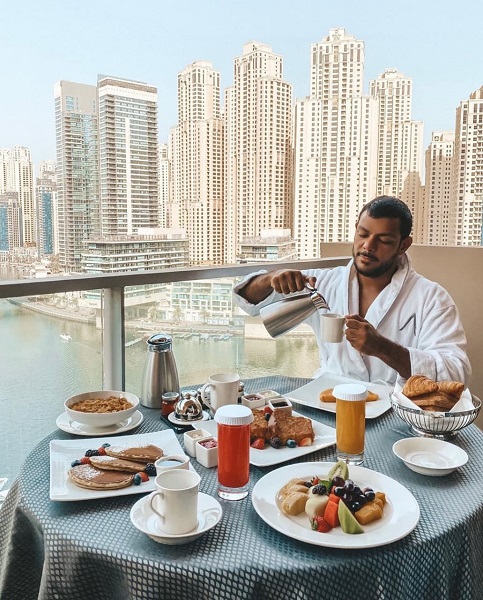 One thing common among the high-end entrepreneurs is their life of luxuries. It might look like a cakewalk, but there goes a lot of turmoil one goes through before achieving success. Dubai-based Mohammad Nasser believes that to gain success one cannot walk on the straight road, instead one must go through the bumps in their journey.
He is the founder of Cartel Dubai, one of the popular eateries which have urban style restaurant and indoor garden cafe. The restaurant is known to serve the one of the best continental and Asian cuisine in Dubai. Mohammad Nasser is living the life which he once imagined in his dreams.
The 35-year old entrepreneur follows his simple sense of style. Many fashion enthusiasts look up to him and he believes that style should be something which you are comfortable in. His Instagram page, '@dubai_gentle' takes us through his swanky life showcasing the best of fashion, travel and lifestyle. Moreover, Mohammad is very fond of sports cars. "While growing up, I always dreamt of owning a sports car, but today I have not one but many exotic cars", he quoted.
His business is not just limited to the restaurant and cafe industry. The entrepreneur is also a real estate investor and has his stakes in many big properties across the UAE. Speaking about his life mantra, he said, "This life is too short and we have an ample number of dreams and desires. The simple rule I follow is live in the present and live life as if there is no tomorrow. We only live once, then why not we live it to the fullest?"
Furthermore, his hobbies include photography and he loves to create content and share it on social media. With his business, Mohammad Nasser is simultaneously also working as a luxurious lifestyle. Time and again, Nasser with his work is setting a benchmark and has shown why he is one of the best entrepreneurs across the UAE.