Mike DeCole, is a young singer and model from America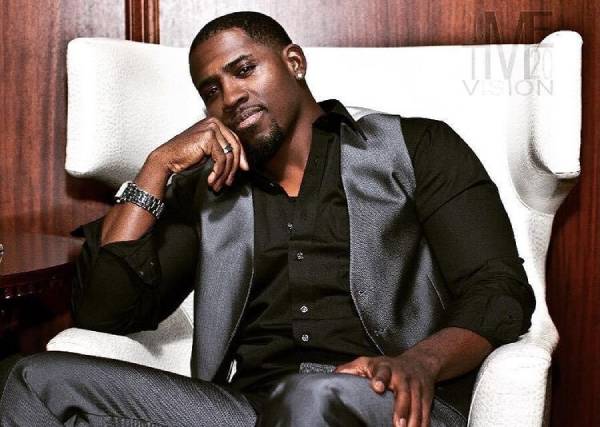 Mike DeCole is an American singer and model known for his wide vocal range. The special thing about Mike is his soulful voice. The young singer has achieved a lot of success in his life. Since his debut with the album 'So it was written' in 2016, Mike has been ruling the young hearts. His popularity is so much among the audience that, he is often called the 'Youth icon'.
Mike DeCole's popularity has a loyal fanbase. Mike, is definitely serious about his fanbase. His passion for creating music has taken him to new heights as an artist. Mike is that kind of artist who has their personal touch to make their craft stand out from the rest. At a young age, he worked hard and using her in the early stages of finding his sound.
His hard work paid off really soon and he started receiving great reviews from his fans. He was nominated for best R&B soul song for his single 'Find a way to love' by California's HMMA (Hollywood music media arts).
The best thing about Mike DeCole's songs is that he writes from his personal experiences. He has had a lot of ups and downs in his career. But it is his unique talent that he writes his songs using the bad phases of his life. He tries to inspire people through his songs. Most of his songs have a message for the listeners. He says, "when it comes from the heart, it hits differently."
In 2013, he wrote his first track "Lost without you". He took time for his first album 'So it was written' and released it in 2016. Mike puts his versatile approach to song-making throughout the whole work. He wants the listeners to get closer to him while they listen to him. Also, he believes in the storytelling form of songwriting. Thus, he has kept his fanbase increasing and loyal at the same time.
His collaborations are magical with other artists. Being popular and in demand, many artists want to collaborate with him. He has worked with many big artists like Mosi Dorbayani and Grammy award-winning artist, Jamecia Bennett. He recently released a hit track 'Night Like This'. It got a tremendous response even before releasing. The pre-order slots sold out within no time. All the pre-order slots vanished within a few days in London.
Mike DeCole has a magical personality and is really loved by his fans. And he deserves every bit of it. Well you too can follow him on his instagram and listen to his music. The links are given below :
Instagram : https://www.instagram.com/1mikedecole/?utm_medium=copy_link
iTunes : https://music.apple.com/album/1585327324?app=itunes HYPERLINK "https://music.apple.com/album/1585327324?app=itunes&ls=1″& HYPERLINK "https://music.apple.com/album/1585327324?app=itunes&ls=1″ls=1