Meet Shree Upadhyaya – the divine diva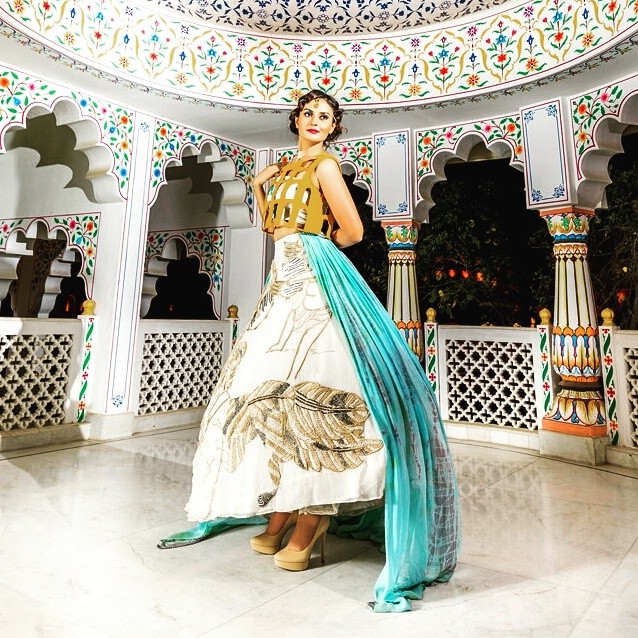 She's not only an artiste but also a healing therapist. Shree Upadhyaya, other than modelling, acting, anchoring and voice overs, is into interpersonal healing therapy.
Celebrating two years of her brand Mystique this 25th February, Shree's secret is simple – Small steps daily lead to big achievements over a period of time.
Having worked in various big brands as an artiste like MDH, Saint Gobain, Hdfc, Godrej, Head and shoulders, Volkswagen etc. She has also acted in cameos of television and soon to be released big projects.
Yet she manages two professions even in the spectrum of healing – that of being a therapist and an entrepreneur.
As a therapist, healer and facilitator of lightwork , she has conducted many online therapy sessions along with workshops of white light healing during the challenging times of the pandemic . On the other side, as an entrepreneur, she promotes her consciousness journals of gratitude, self love and therapy along with direct purchase of her meditations on her Instagram handles through various plans for different individuals.
She enjoys doing anchoring and voice overs as well in the industry as it helps her explore different facets of performing arts.
For over 40 clients of Mystique, other than her interpersonal healing therapy, she also does psychic tarot reading and consciousness counseling. She doesn't like referring to herself as a life coach in the wellness sector as her model of therapy is very different and individualistic.
Her focus has been more towards building skills that are sustainable than putting entire time and energy in one standalone career. Hence she has functional experience in 7 professions at the moment. It's a classic example of not putting all your eggs in one basket. This also takes away the immense pressure and significance attached to just one job or one career, that may soon fade away.
She believes it's crucial to have fun with your work, create new things to beat boredom and to get ample rest and nutrition to be able to manage so many roles at once. She's also very thankful to her parents, who've respected her choices and given her the necessary space and freedom to thrive.
On that note, we wish Mystique a very happy anniversary and congratulate Shree Upadhyaya, on achieving a rare feat of divinity and glamour.