Meet DJ Jemaine veteran DJ/PRODUCER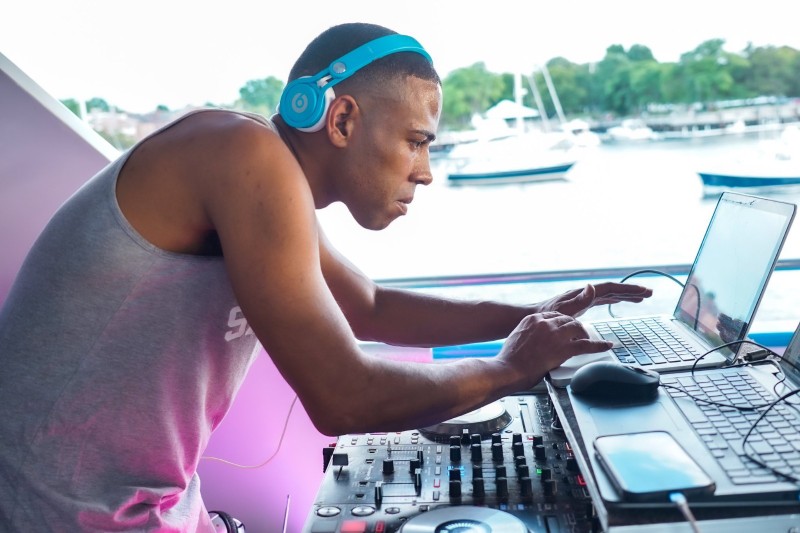 ABOUT DJ JEMAINE
As seen in: CBS, MTV, Vibe Magazine, Beats Magazine, Foundation Magazine, Hip Hop Weekly, Vevo, HHS1987, Artist Direct, Stupiddope, Funk Master Flex, DJ Enuff & DJ Smallz' sites.
DJ Jemaine born and raised in Central Mass, is one of MA's most diverse DJ & Producer, bangin' out a variety of sounds for the industry's upcoming artists & songwriters.
The DJ/Producer travels back and forth between Connecticut, Massachusetts, New Hampshire, New York City & Rhode Island, DJing events, nightclubs, parties, weddings, bars etc. DJ Jemaine has also toured around the country with shows in Arizona, Colorado, Seatle, Washington, Los Angeles, Oakland, San Diego & San Fransisco, California.
​​
He has worked with artists such as Joyner Lucas, Smoke Dza, Fred the Godson, Heems (DAS Racist), Bodega Bam, Zed Zilla, Scott King (Q da Kid), Skull Gang (Dipset), Drag On (Ruff Ryders), Mims, Dynasty (Dancehall), Brandon Beal & many more. Released mixtapes w/ Termanology, Tony Yayo (G-Unit Records), Remy Ma & John D.O.E (Timbaland's Mosley Group).