MD of Heritage Infraspace India urges people to get vaccinated to promote the vaccination drive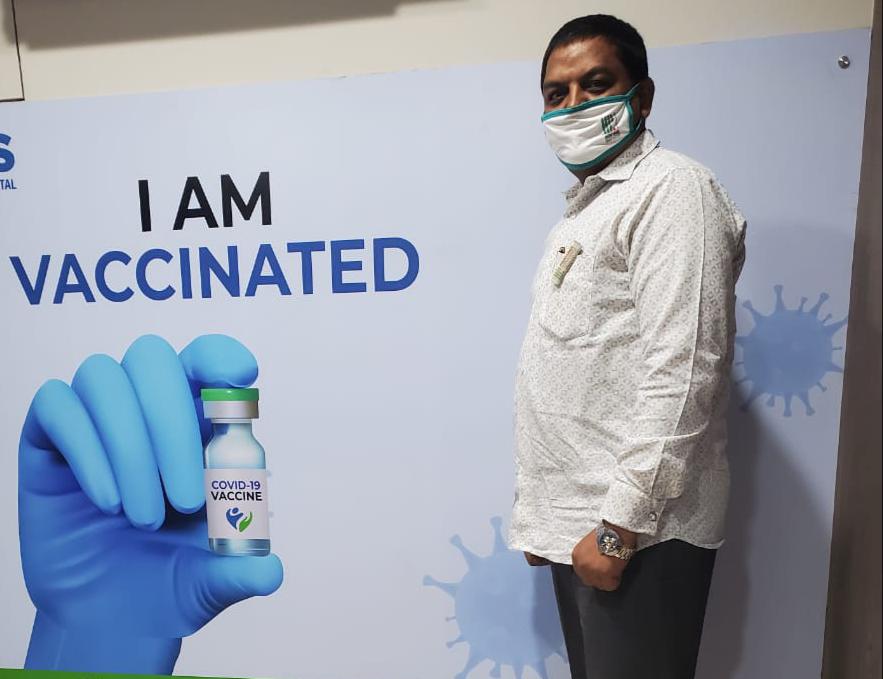 Ahmedabad, 3rd April : Presently, vaccination drive is going on in India and abroad. It has also become very important to encourage it. Many people are afraid of getting vaccinated because symptom of fever shown after taking the vaccine. Some people have different doubts about the vaccine but it is necessary to get the vaccine which is why Gagan Goswami, MD of Heritage Infraspace India Pvt Ltd, has inspired people by taking the first dose of the vaccine himself.
After taking the vaccine Gagan Goswami said 'everyone should take part in the vaccination process. I have also taken the first dose of the vaccine and I am safe with no effects on my health. People should get vaccinated to prevent ourselves from the serious disease like corona. The Government of India and Gujarat have well planned the vaccination with all facilities. So we should take the vaccine to prevent corona infection and eradicate it from India. In addition to this, social distancing, wearing a mask, using sanitizer, etc. are equally important'.
He also said that after taking the first dose, it is necessary to take the second dose of the vaccine. Only then will this vaccine prove to be effective for you. Doctor's advice should also taken into consideration after taking the vaccine.