Maziar Jamshid Khani joins Behnoode Riding Academy to train all the budding sports personalities in equestrian games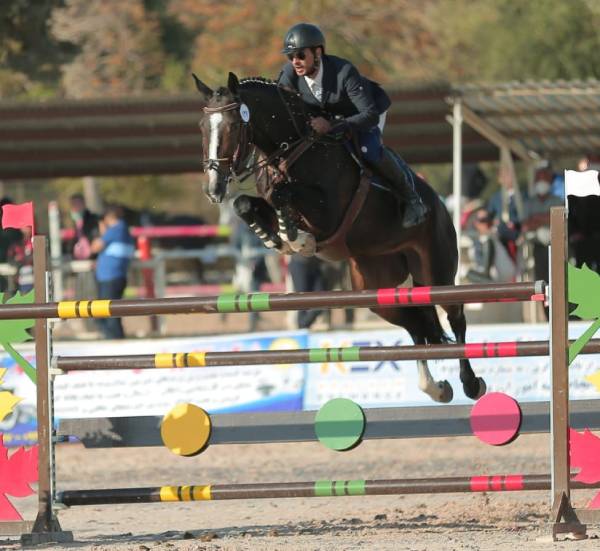 The key to success is hard work and consistency. These two virtues go hand in hand across every field. When it comes to sports, many personalities have gone ahead to achieve wonders by working diligently towards their game. Among an array of games, equestrian sports have seen rapid growth across the globe. And when we talk about horse riding, Maziar Jamshid Khani is a name to reckon with. He began riding horses at a tender age and participated in professional equestrian sports while he was 15.
Born in 1976, Maziar has come a long way in his career. At the onset of his career, he started all disciplines of equestrian ,as a jokcy he rode with his masters including Aghcheli in Tehran and Gonbad's group one racing. The horse rider then actively participated in show jumping from 1988 and bagged the third position in the Youth National Championship in 1990. As a member of the National team till 1999, Maziar Jamshid Khani earned various accolades in several equestrian events.
Having achieved mammoth success in equestrian sports, Maziar has been thankful to his coaches Col. Neshati who was educated in Saumur riding academy and Mrs. Firouz, widely known as Louise Firouz. All those who have been in this game are well-versed with the legacy of Mrs. Firouz. She was known as Iran's Horse Lady who preserved Caspian horse, a rare horse breed that is said to be a predecessor to the Arab horse.
Not just this, Maziar's father Mahdi Jamshid Khani played a pivotal role in shaping up his career, he wrote and translated 18 books about horses and equestrian and two times Iran's national teams coach.
At 23, the show jumper made it to the first position in the Adults Championship. More so, he has 2 championships and 5 wise championships and is the first rank holder in the CIS International in Baku twice in the two-star category. In the three-star category, Maziar was among the top 155 riders and in 2013, the rider was ranked in the top 455 with other five-star riders.
The extraordinary talent that Maziar Jamshid Khani possesses has seen him earn Level 1 of FEI (Fédération Equestre Internationale) coaching. Apart from this, he was earlier involved in Turkmen and Caspian pony breeding. Before becoming the past master that he is today, Maziar did different courses from the well-established academies of the world. He has lived in Sweden for two years and participated in Stromsholm where he was nominated among the top 150.
Currently, Maziar Jamshid Khani runs a private club to train all the amateur equestrian riders. Besides this, he has even joined the well-known Behnoode Riding Academy. At the academy, the show jumper is said to train all the aspiring equestrian performers. Time and again, Mr. Khani has given his best shot to raise the bar of equestrian sports on a global scale.