Mansour Tawafi: Network Marketer, Leader, Entrepreneur, and an advocate of the Fintech industry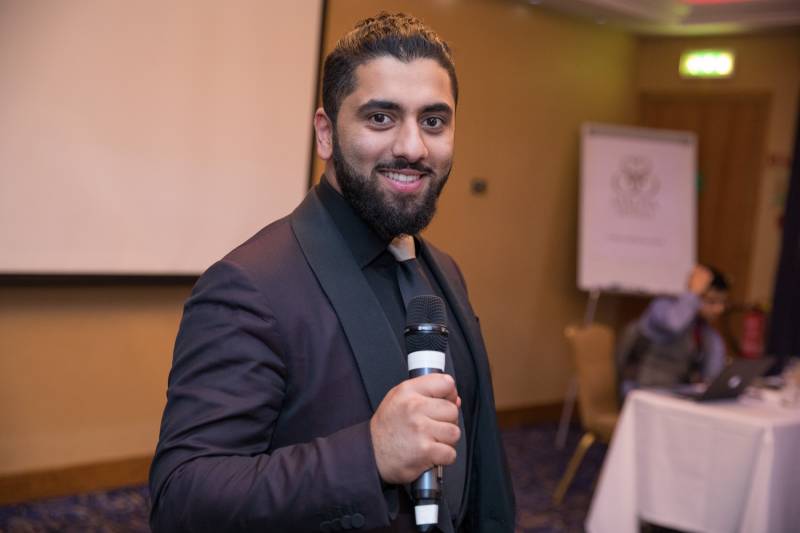 Having established a firm grip over areas like consulting, mentoring and starting up successful businesses, this professional is well ahead of the curve
We have seen many successful individuals leading their respective industries with much élan. Still, few individuals have done it at such a young age and even fewer with as much humility and vigour as one Mansour Tawafi.
Though he started from humble beginnings, he never deemed it a disadvantage. On the contrary, at his core, Mansour has only ever been an astute student, maintaining an open mind to learn, grow, develop and pass on that knowledge to hungry individuals who want to achieve the success he has.
Starting his journey in retail at the age of eighteen, he found himself trapped and uninspired. He sacrificed higher education to relieve financial constraints but quickly realised he hated the role and his position. Luckily Mansour caught a break as he was inducted into the world of direct sales and network marketing. With no exposure to this kind of business, Mansour hankered down and began to study the industry, the company, the compensation plan and how to grow organisations organically. His perseverance and hunger to learn quickly saw him climb the ranks of the company. Before he knew it, Mansour was travelling the world, carrying out talks on leadership in front of ten thousand strong. Featuring in Business From Home's top one hundred MLM earners from around the world, at number twelve, Mansour was the youngest name on the list, now rubbing shoulders with network marketers who had been in the game for decades.
His meteoric rise exposed him to professionals from all industries. It is said that proximity is power, and Mansour attracted some of the most influential people into his organisation. In doing so, he obtained access and insights to new markets, opportunities and partnerships. Mansour keen vision was soon captivated by the newly emerging fintech industry. Like a true millennial, he welcomed the rise of new technology and was keen not to be left in its wake. Seeing its potential, Mansour embarked upon a venture that involved providing software solutions and building entire blockchains from scratch. Initially in the Netherlands, he quickly branched out to startup another company in London – Techlabs. A keen student of the fintech market, today he is consulting on cryptocurrency/blockchain projects and tokenomics for various companies internationally.
Blessed, Mansour is looking to build on his legacy by positively impacting the world and do something to impact the lives of young people and set them up for success. He has long believed in the power of formal and self-education. In light of this, he and his partners were inspired to acquire a London-based college in 2018. They are currently working to build an e-learning platform to complement the college and open the doors of education for the world, not just the privileged in the developing world or the rich in the developing world but everyone.
To find out more about Mansour, visit (www.linkedin.com/in/mansourtawafi)