Discover How Alessandro Marinella Is Impacting The Global Fashion Industry Through His Rich Neapolitan Culture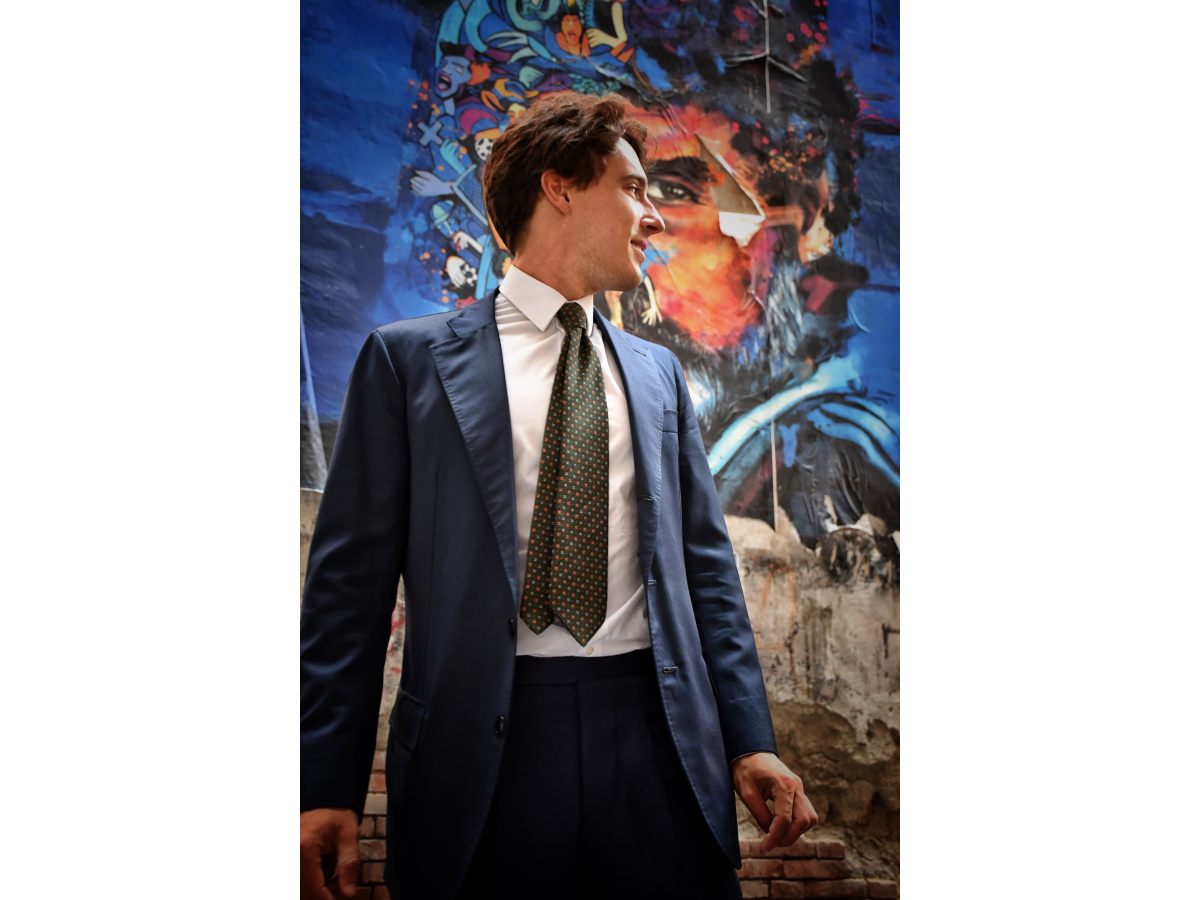 The world tends to appreciate rare fashion pieces and accessories more when custom-made; that is why the global fashion industry is not short of innovative and brilliant minds who create unique fashion trends. One fashion brand that is known to provide excellent bespoke tailoring services is the E.Marinella brand.
E.Marinella is a bespoke tailoring firm established by Don Eugenio Marinella in 1914 and has continued to serve as a universal symbol of craftsmanship and tailoring excellence for over a century. Today, E.Marinella is led by Alessandro Marinella. The fourth-generation craftsman has continued to render the family tradition of manufacturing the best ties made from delicate Neapolitan fabrics through bespoke tailoring.
Over the years, Alessandro Marinella has groomed himself for this role because he is passionate about bringing the Neapolitan fashion trend to the rest of the world. The young entrepreneur has received excellent and formative experiences from his early years at the Liceo Scientifico Mercalli in Chiaia to his Business Administration program at the University of Naples, Federico II. Also, he has undergone various administrative courses abroad, in London and Barcelona, cities known to have rich fashion traditions. With his blend of Neapolitan culture and experiences, Alessandro Marinella is impacting the global fashion industry with his great ideas.
Originating from Neapolitan Roots
Just like Alessandro's great grandfather, Don Eugenio Marinella, pictured, E.Marinella aims to let the world experience the riches of Neapolitan culture. Naples isn't just a city rich in culture; it is a lifestyle of excellence and beauty, which can be seen through the elegance of its people.
This mantle of tradition has been passed from one Marinella generation to the other. Alessandro's father, Maurizio Marinella, is widely regarded as the backbone of the E.Marinella brand and the firm expanded globally under his watch.
He expanded E.Marinella across more frontiers so vast that he was honored by Forbes and recognized among the Top 100 Managers in Italy. So far, Maurizio has guided Alessandro to grow individually and professionally in his quest to take E.Marinella even higher and provide the best Neapolitan fashion to the world.
Being a young entrepreneur, Alessandro is adopting modern styles to fashion, especially through the brilliant use of technology. He is one of the very few entrepreneurs in the tailoring industry to adopt social media marketing and utilize social media as a potent tool in commerce.
Alessandro Marinella utilizes his Instagram page, @alemarinella, which has thousands of followers to constantly promote the E.Marinella brand and the excellence of Neapolitan culture.
In all, the young Marinella has created his path and mapped out his own space in a global fashion. Presently the E.Marinella brand has been responsible for styling influential personalities around the world. Alessandro Marinella is just getting started, and he is committed to learning even more. He believes that learning never stops, and with this mindset, he continues to improve himself to be the best possible asset that E. Marinella has seen and hopes to achieve the goal of making the world have a taste of the elegance and beauty of Neapolitan culture.