Lydia Jacoby becomes first Alaskan swimmer to win Olympic gold medal with major upset in 100-meter breaststroke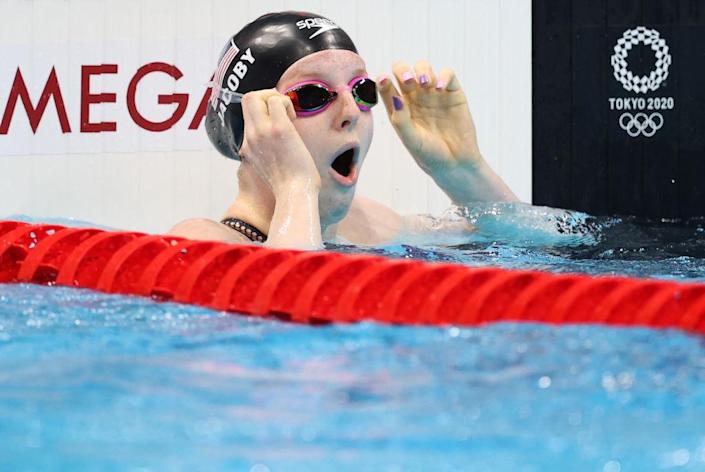 Lydia Jacoby became the primary Alaskan swimmer to win Olympic gold, getting the medal in the 100-meter breaststroke in a significant upset upset on Tuesday at the Tokyo Olympics.
Jacoby, 17, astounded everybody by completing in front of South Africa's Tatjana Schoenmaker and the United States' defending gold medalist, Lilly King. Schoenmaker took the silver. Furthermore, King caught bronze, her first loss in a 100-meter breaststroke last since December 2016.
As she contacted the divider and looked up, Jacoby appeared stunned. Ruler swam over, holding her hands and slapping the water in joy.
Jacoby became one of the most youngest American swimmers to win an Olympic gold medal, joining tip top organization. The just more youthful U.S. swimmers to collect an individual gold in the previous 20 years were Katie Ledecky and Missy Franklin.
Jacoby, who is from Seward, Alaska, moved to Anchorage recently to train. Her people group observed live from Seward, hopping and shouting in euphoria as No. 1 showed against her name in the pool.
"A lot of big-name swimmers come from big, powerhouse clubs," Jacoby said. "Me coming from a small club, in a state with such a small population, really shows everyone that you can do it no matter where you're from."
Jacoby's winning time was 1 moment, 4.95 seconds. Schoenmaker came in next at 1:05.22, while King completed in 1:05.54.
"I'm so excited for Lydia," King said. "I love to see the future of American breaststroke coming up like this and to have somebody to go at it head-to-head in the country.
"I definitely knew she was a threat and saw a lot of myself in her effort."
Jacoby is the main Olympic swimmer, and just the tenth Olympian, to be born in Alaska.