Live Performance & Artistic Expression: The Justin Allen Story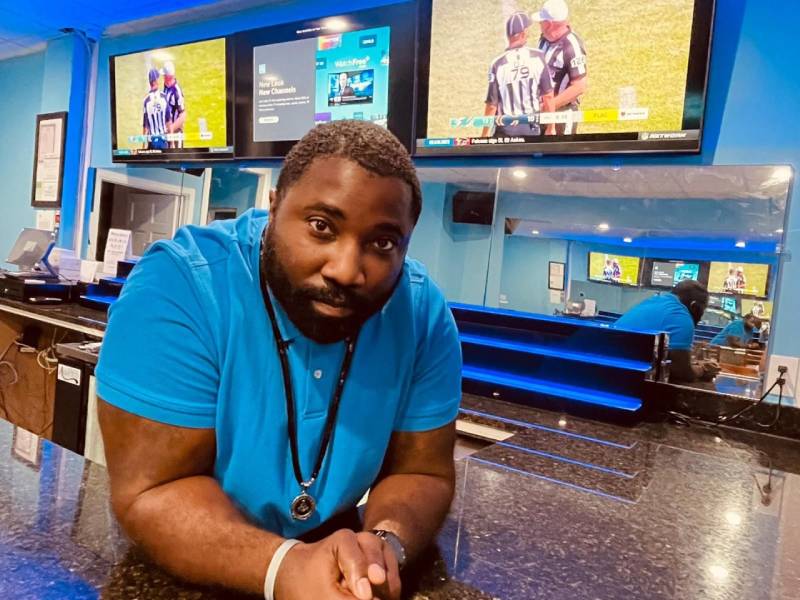 Justin J. Allen is one of the hottest names in the sports and fitness industry right now. Sitting at the helm of a multi-million-dollar company, Allen talked to us about his own fitness business, and bar dedicated to creatives, the Premier Lounge. Here, Allen aims to give creatives a center for self-expression, and a way to let out their artistic ideas and impulses, for all of Washington DC to see.
But Premier Lounge isn't going to be just another bar. The concept behind it is an interesting, and innovative one, which definitely sparked our interest. You see, Allen's Premier Lounge isn't just a place where you can grab a beer with some mates, but also the place that will make you look and feel your best.
Why's that, we hear you ask? Because right above the bar itself, Allen has set up a slick barber's shop, entitled rather appropriately Premier Cutz. This way, you're wasting no time at all, and no more feeling guilty about procrastinating to go to the bar with your friends. When you visit the Premier establishment, you get the option to get your hair cut, your beard trimmed, or whatever else such adjustment you find necessary. Better yet, you don't have to spend 15 minutes beforehand, scrolling through your Facebook feed or leafing an out-of-date magazine. You can spend them enjoying a nice brew downstairs, at the Premier Lounge.
What's so great about Allen's concept? Its elegance, mostly. It's the sort of vintage level of classiness we all secretly crave, and it's for this reason that we think the Premier Lounge and Premier Cutz duo is going to be an immense hit.
But that should come as no surprise, since Allen has already showcased and proven his potential time and time again, with his immensely successful business. Having started his first LLC all the way back in 2013, in the form of security service (along with his partners), Allen rapidly found that he had a mind for business and entrepreneurship. He built up the security business into one of the most successful to date, before making the leap into fitness apparel. 
His fitness-themed clothing line, DA Method Apparel, goes hand in hand with his very own sports agency, DA Method Sports Agency. Having gained a lot of experience working with a wide range of clients during his time with the security agency, Allen soon realized where his interests lay, and branched out into sports. And as we all know, sports are, in their own way, a creative venture. 
Still, not satisfied working with athletes alone, Allen then decided to focus his energy on the Premier Lounge, in the hope of attracting the creme de la creme of the DC creative community.
And since we think that entrepreneurship is a form of art in its own right, we've little doubt that Allen will be right at home in this universe, and that the Premier Lounge will be a raging success.