Launch of Water Conservation and Indian Culture Preservation Campaign by Vallabh Youth Organization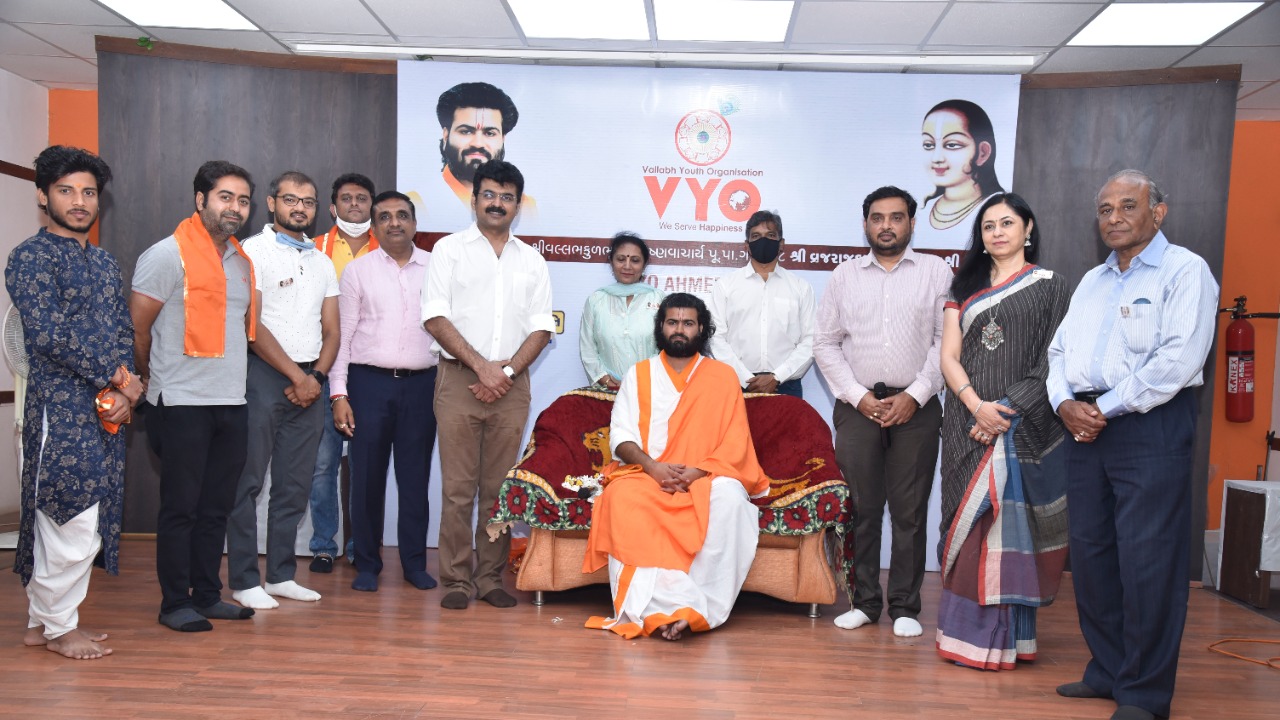 Shri Vallabhkulbhushan Vaishnavacharya P.P. 108 Water Conservation Awareness Campaign and Indian Culture Conservation Campaign has been launched today by Vallabh Youth Organization (VYO) in the vicinity of Shri Vrajarajkumarji's Mahoday Shree
Always innovative with social welfare and philanthropy, Vallabh Youth Organization has organized rainwater harvesting in 35,000 households in Gujarat under the Water Conservation Awareness Campaign with the objective of creating awareness among the people about the permanent solution to the problem of water scarcity and spreading awareness about collective responsibility for water conservation.
This will help in effective storage of rain water and also help in improving the level of water which is going very deep. Significantly, the lack of solid water storage planning and the massive withdrawal of water from the soil have resulted in alarmingly low water levels in the soil, which could pose a threat to our future generations and to the survival of mankind.
In addition, the Vallabh Youth Organization has launched the Indian Culture Preservation Campaign to create awareness among the younger generation, especially about the growing influence of Western culture on Indian culture and its negative effects. The initiative is aimed at spreading awareness among the youth about Indian culture, one of the oldest cultures in the world and one of its distinctive identities, and the preservation of the culture, which is expected to have positive benefits. It is worth mentioning that this goal can be achieved not by extinguishing the flame on the occasion of birthday, but by spreading the importance of things like celebrating by lighting a lamp.
The function was attended by dignitaries including Pathik Patwari, President, VYO, Ahmedabad and General Secretary Dipesh Shah. Having the first international network of Vaishnavism, this organization is dedicated to spreading the fragrance of Indian culture in 12 countries of the world as well as serving the nation and public service along with religion.