Kherrington Briggs has been ready to wow since an incredibly young age: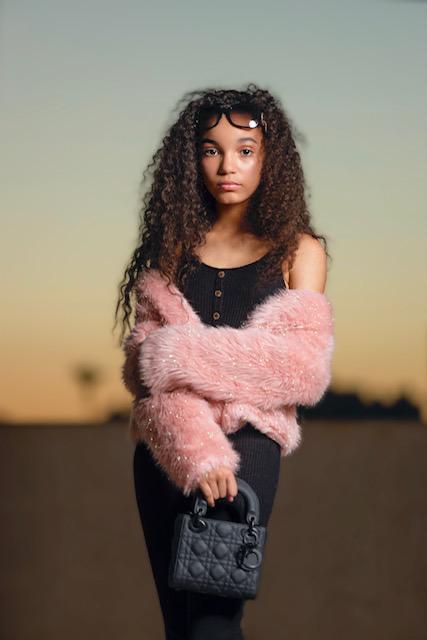 Kherrington Briggs is an ambitious and hardworking professional actor and model. She is successful at a very young age in the industry due to her sheer talent, effort and dedication.
Kherrington Briggs created her name and has been building her prestige in this industry for a long time now. When she was 5 years old, she started acting and modelling. Once she got older, her mother opened an Instagram account for her where she started to post pictures and here the companies started to notice her. She started acting in local free student films. It led to paid commercials and then Kherrington got an agent and manager in Los Angeles where she has booked commercials and movies.
Kherrington always wanted to be an actor and model. She was always told that to succeed she has to work hard. She loves doing this type of work, so she listened to all the directions given by the director. She was always excited to be on set. She would always walk in with a big smile and greet everyone present. For modelling, she loves to dress up and go to different locations to take beautiful pictures. She lives in the United States. The colour of her eyes is brown and she has dark brown hair. Her height is 4'7″ and her weight is 69lbs. All of these are perfect statistics and
Everyone who succeeds gets obstacles in their way. On being asked about the challenges she faced in her acting career; she says that one of the biggest challenges was that she was a bit too tall for her age. In the industry, people told her this. But she never let that get her down or make her quit. Kherrington says that she has seen numerous top successful actresses who are working every day instead of all the odds they face, this gives her the strength to know that she can do it. There will be many people in life who will motivate and demotivate you but you always have to listen to positive opinions or advice.
 Kherrington Briggs in the next 5 years wants to be on a successful TV show as a series lead.  She wants to work in movies with Zendaya and wants to do modeling projects with Kendall Jenner. She also created her own skincare line; she has a prosperous clothing line and has her pink and green BMW convertible with anime Saiki K print. She has a huge fan base and she has 69.1K followers on Instagram. It's no doubt that due to her talent, her fan following will keep on growing.
To know more about Kherrington Briggs, you can follow her on Instagram: @kherringtonbriggs.