Key insights from Dr Jyotsna Suri's life that prove that she has brought a real world change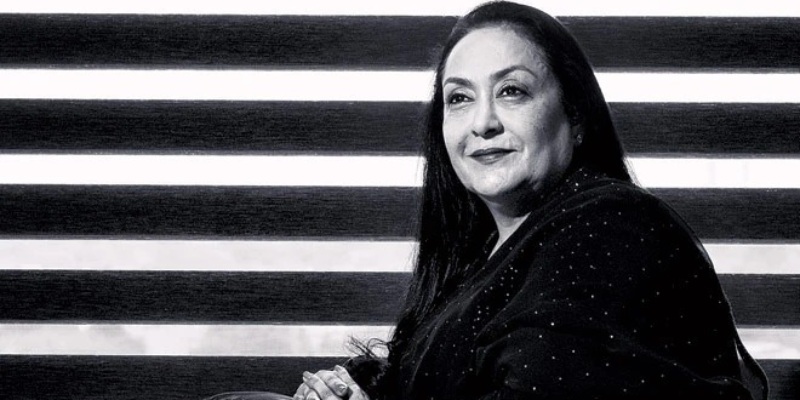 Dr. Jyotsna Suri's work for social betterment is nothing short of inspiring. With tireless efforts and clear vision, Dr Suri has managed to effect a change in the lives of countless people.
As the Chairperson and Managing Director of the Lalit Group, it is easy to say that Dr Jyotsna Suri is one of the most well-recognised faces in the hotel industry. Her business credentials need no introduction as she has been largely responsible for the massive success of the Lalit Group. However, what differentiates her from other entrepreneurs is her commitment to give back to the society. In her heart, Dr Jyotsna Suri has always been an unrelenting philanthropist. She has always been mindful about her position and has strived to use her platform and make a difference in the lives of others. It would not be wrong to say that her dedication has earned her great respect and admiration, not only from her colleagues but also many others who have directly or indirectly benefitted from her efforts.
For instance, recently when the Lalit Group was approached by Special Olympics Bharat to become the Happiness Partner for their event, Dr Jyotsna Suri did not hesitate for a second to say yes. Lalit group provided support to athletes and helped create a positive environment for the participants. Dr Jyotsna Suri was quoted as saying "We are delighted to partner with Special Olympics Bharat. This partnership is aligned with our commitment to celebrate inclusion and diversity." The success of the event left Dr Suri very satisfied and she mentioned that she was looking forward to continuing her work with Special Olympics Bharat in the future.
Another example of Dr Jyotsna Suri's commitment to the society, is the way she has spearheaded "Project Disha". For those who are unaware, "Project Disha" was initiated by the Lalit Group under Dr Suri's leadership. The main purpose of "Project Disha" is to assist children and youth from the lower strata of the society in getting access to quality education. "Project Disha" is unique because it also focusses on helping kids develop skills that will be useful in the future. For instance, the kids who are enrolled under "Project Disha" get access to computer education. Not only does computer education help these kids become employable in the future but it also helps in making India a technological spearhead.
Dr Jyotsna Suri has placed a high importance on recognising inclusivity in the workplace. A diverse and inclusive workplace is not just an advantage for the employees, it is also directly beneficial to the company. Research shows that a diverse workforce is more capable of handling different situations and challenges. That is why, it is so heartening to see that under Dr Suri's leadership, the Lalit group has consistently hired members from the LGBTQ community and many other marginalized groups
Dr Jyotsna Suri is also a strong advocate for gender equality and women's empowerment. She believes that if the country has to prosper, more and more women need to enter the workforce. Dr Jyotsna Suri has always ensured that women are hired in managerial and leadership positions. By giving people from the marginalized sectors a voice, Dr Suri is bringing changes at the ground level.
Conclusion
Dr Jyotsna Suri must certainly be applauded for her tireless efforts to make the world a better place. She acts as an inspiration for all those who want use their privilege in making the world a better place.