Join the Ekam Yoga Community and Improve Your Physical and Mental Well-Being Today!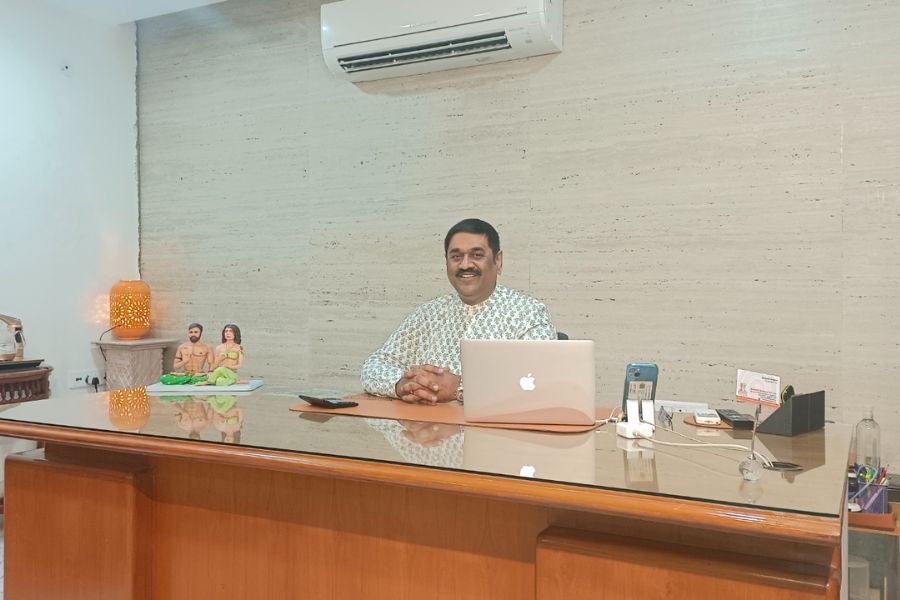 In the midst of the pandemic, the importance of maintaining a healthy lifestyle has never been more critical. With lockdowns and social distancing measures, accessibility to yoga has become a major concern for fitness enthusiasts. But, fear not, as Ekam Yoga has come to the rescue with a convenient and affordable solution for people who want to continue their yoga practice from the comfort of their own homes.
Ekam Yoga is not your average yoga platform; it's a thriving community of over 200 expert yoga trainers who offer more than 26 group sessions and sevral personalized sessions every day. Catering to the unique needs and goals of individuals of all ages and body types, the trainers of Ekam Yoga have a wealth of experience, with over 15000+ hours of yoga under their belt. From facial yoga to evening yoga, yoga for weight loss, and maintaining hormonal balance for women, all sessions are designed to tackle different ailments.
The founder, Er Samprati Singhvi, a serial entrepreneur, had the vision to bring yoga trainers and practitioners together on the same platform. The goal was to provide employment to expert yoga trainers from smaller cities where the scope of yoga studios is limited. In a batch, there are typically 70-100 yoga practitioners, making for an intimate and supportive community. The platform's skilled professionals have educated tens of thousands of individuals, inspiring them to become qualified professionals in yoga.
At Ekam Yoga, they believe in investing in yourself, which is why they don't offer any free trial sessions. However, with subscription charges starting at just ₹99/- per month, it's an affordable option for everyone. Compared to other yoga studios, where the minimum fees are ₹500/- per month and you have to factor in logistics expenses, Ekam Yoga's cost of joining is a steal.
Amidst the pandemic, Ekam Yoga served as a symbol of optimism for individuals desiring to boost their physical and mental health without having to step out of their homes. The website's dedication to building a welcoming and diverse community of yogis worldwide is evident through its virtual workshops, online discussion forums, and group challenges that promote camaraderie, encouragement, and development.
Ekam Yoga offers sessions for everyone, from kids to the elderly, working professionals to couples. The sessions cover almost the entire day, targeting all time zones across the globe. The platform's mission is to make yoga accessible and affordable to anyone, anywhere, at any time, and to create a supportive community of individuals committed to improving their physical and mental well-being.
The vision of Ekam Yoga is to make yoga accessible to every human and create a disease-free world with the natural healing of any ailments. Alongside providing virtual yoga classes, Ekam Yoga also focuses on building a stronger sense of community among its students by offering more opportunities for interaction and collaboration. This includes virtual workshops, group challenges, and online discussion forums, with the aim of providing holistic well-being for humans worldwide. The platform plans to expand its reach across all continents.
Ekam Yoga is not just another yoga platform; it's a community of yoga practitioners doing yoga online. With affordable subscription charges, quality sessions, expert trainers, and flexibility of location and device, Ekam Yoga has become the go-to platform for people who want to practice yoga anytime, anywhere. So, join the Ekam Yoga community today and embrace the power of yoga for a healthier and happier you!