Jewell Farshad Flaunts Her Rock Hard Abs Whilst In Quarantine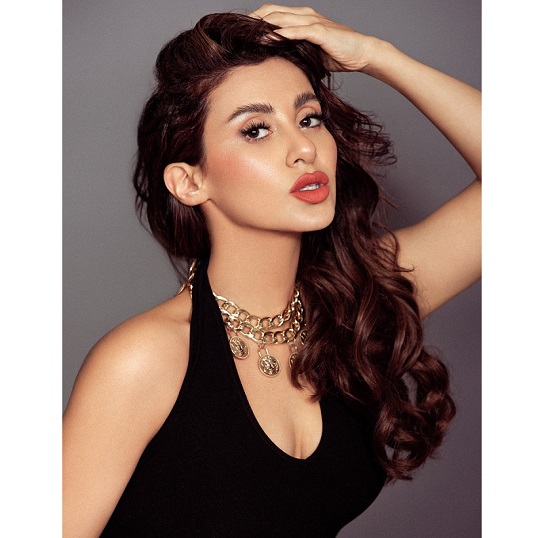 While during the lockdown, many people spend most of their time indoors amid the global Coronavirus pandemic. Others struggle to stay active and healthy, often compromising their wellness and fitness routine to self-isolate and avoid that nasty virus. Iranian-born model and actress Jewell Farshad is most definitely not the kind of person who gave up on her fitness goals! Instead, she took the opportunity to keep working out and push herself to the limit. She has been showing her rocking body off on Instagram recently. In particular, the model recently flaunted some amazing editorial photos featured on the cover and tearsheet of Vigour Magazine.
This photo session made so many people drop their jaws to the flow! Her style was fabulous, and her body looked more stunning than ever. She posted the photos to inspire people to take care of their minds and bodies during these unprecedented and challenging times and remember to stay active. Jewell is a true inspiration for people all around the world. In particular, she appeals to those who value fashion, beauty, wellness and want to keep a healthy and active lifestyle, even during such a difficult crisis. Being stuck indoors can have a tool on anyone's mood, but self-care routines can also improve a person's mood and wellness over time, as shown by the model.
So, what are you waiting for? Wear your favorite activewear and use them for the right reasons! With her rock-hard abs and stunning healthy body, Jewell stands out as one of the most influential and inspiring modeling talents in her community, and the possibilities are truly excellent. She has been making headlines for outspoken support for people during the pandemic, receiving praise along the way. In a recent post, Jewell said, "strong is the new skinny". She encourages women to focus on staying healthy and active rather than adopting unhealthy diets and routines that ultimately cause distress and premature aging to the body.
You can keep up with Jewell via her Instagram page @Jewellfarshad