Introducing: Jonathan Argueta, AKA – MrGalaxy.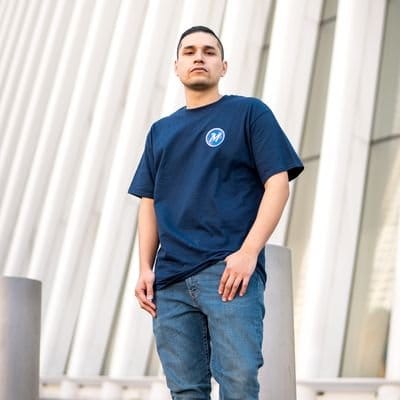 March 2021 – Jonathan Argueta is an artist and songwriter who is known for making music as MrGalaxy. He has been releasing several well-received tracks under this moniker, exploring different influences and setting the bar higher in terms of sonic aesthetics and lyrical themes. In addition to releasing successful singles, Jonathan also founded a Youtube channel. This is an avenue to keep promoting other artists, especially spreading the word about excellent Christian rap. However, Jonathan also features other faith-based musicians operating in other music genres but still sharing like-minded ideas and values. The beauty of the Christian music scene today is that it is incredibly diverse, and MrGalaxy is all about grasping such a diverse array of influences and sonic aesthetics.
Jonathan has developed a deep understanding of the fact that success in music (and in life) is not a single-minded race. It's all about building each other up. By building a strong community of Christian artists and creatives, he understands that everyone can be more successful in changing the world and making dreams come true. Jonathan has had the opportunity to release four of his own singles in collaboration with artists the likes of Shiwan, as well as Eric Heron, RAW-B, Ian Kenville, and Jarry Manna. The song "Aces" is a perfect example. Released in 2019, this stands out as one of the highlights in Mr. Galaxy's discography and an amazing example of his ability to create chemistry when collaborating with others. In fact, it safe to say that community, mutual growth, and collaboration are some of the most important factors for this talented artist. His Youtube channel isn't merely a virtual parking lot for his music video but a growing platform for other performers and artists. From music to interviews and other insightful topics, anything goes!
For his Youtube channel, he also started a cool interview project in which he talks to other Christian artists, discussing a wide variety of inspiring topics.
From life in general to the inner workings of the music industry and the creative process that drives the songs, the possibilities are truly endless. You never know where an interesting conversation could actually go!
Jonathan is currently working to boost his channel and reach a broader audience while never losing sight of the progress of his own music career as MrGalaxy!
Find out more: