Introducing Danny Warbuckz! The New School Entrepreneur!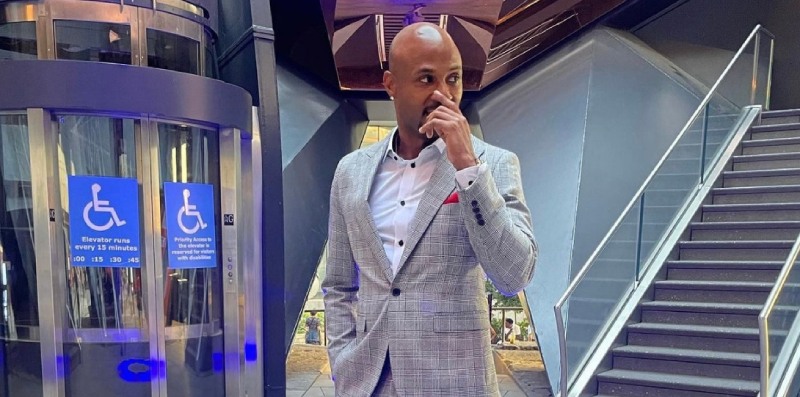 Danny Warbuckz, who's real name is Samuel Hayslett, is the definition of a modern day entrepreneur. From music, to fashion, stocks, crypto, film and real estate, Danny Warbuckz definitely has his hands full in many different business ventures.
Danny Warbuckz has been very focused on music, film and fashion as of lately. He owns an independent artist development company called Music Files Inc, which provides the artist with a "Beyond The 360 Deal". This company is known for investing, branding, developing and marketing new artists from the ground up. One of his releases include the record "Heels" by Trupopgod (formally known as Mike Jay), which passed 1 million streams on both Spotify and YouTube, and was spun across radio stations worldwide. One of his recent projects include the film he's producing called "The Black Experiment." This film focused on the inner problems that's are faced within the African American community, and can be relatable across all ethnic groups. Besides music and film, Danny has also been very focused on his sense of fashion especially when it comes to presentation across social media. On Instagram you can see him wearing many different styles of high class and casual designer fits. As of now his favorite shoes to wear are Air Force 1s, and Christian Louboutin shoes. Danny Warbuckz is definitely someone who is up to date on all things trending.
Not only is Danny Warbuckz up to date on the latest music, film, and fashion trends, but he also spends many hours of the day studying stocks and crypto as well. He's one of the few people who happened to invest over six figures into stocks and crypto, and came back with a hefty profit. Danny has many different secrets when it comes to earning financial gains by investing in either stocks, crypto or real estate. As far as real estate ventures goes, Danny Warbuckz is currently looking at properties in prestigious places like London and Germany for his next real estate ventures. He feels he wants to expand outside the United States even though he's also currently invested in real estate here in the States as well.
Danny Warbuckz is definitely an entrepreneur you want to keep a close watch on, as he shows no signs of slowing down on these huge business ventures. Make sure to follow Danny Warbuckz on all social media platforms @dannywarbuckz in order to stay up to date with all future content drops and up and coming projects that he might be working on.
Follow:
Instagram:
https://nstagram.com/dannywarbuckz?igshid=YmMyMTA2M2Y=
Twitter:
https://twitter.com/dannywarbuckz?s=21&t=b5_vvZThlKMOs-9DhacR1A
Tik Tok: