INTRINSIC MOTIVATION IS THE BEST MOTIVATION: MUNISH MAYA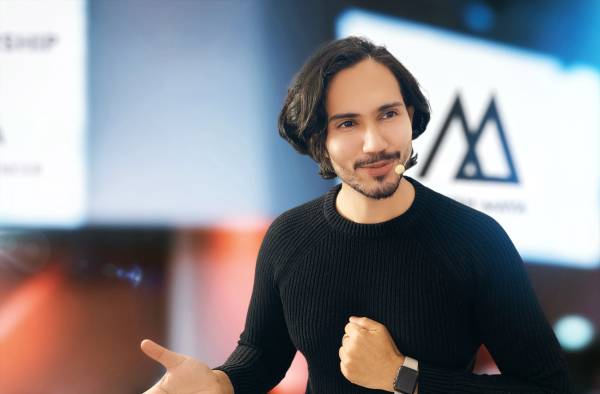 'Everything that challenges you, will motivate you
Munish Maya, an awarded Life strategist, motivator, and India's 1st Global Brand Ambassador, asks his clients to move towards what motivates them. Life never stops and so should be the motivation. Motivation helps in encouraging people to start something new and complete it till it ends. Intrinsic and extrinsic motivation can come in either way.
Intrinsic motivation comes from within and has a stronger impact on emotional and mental strengthening than extrinsic motivation. Accepting challenges on the daily basis at the personal level leads to motivation. For a fresh start, all you want is motivation. Munish Maya asks his followers and clients to choose the path that makes them feel happy. Because without happiness nothing lasts long.
Start challenging yourself if you want to progress in your life. Because challenges will make you stronger from both heart and mind. Munish Maya focuses on the full development and growth of a person. He believes that growth in professional life and not in personal life does not speak good of the person. He urges his followers and clients to focus on their personal development too with professional development, in order to achieve success.
Emotional strength is very important in the journey of growth. You will fall thousands of times but will rise a million times. That is what growth is. The one who accepts those hurdles and learns from them, you grow magnificently. In the same context, Mr. Munish says, "Choose your dreams over doubts. You are capable of everything you set your mind to." Stop doubting yourself if you want to see the growth in yourself. Self-doubt not only demotivates you but also sets you back in life. If you will self doubt yourself you will automatically start feeling underconfident. It degrades the charm of the personality. You will start to see growth once you start learning from your life experiences.
Train your mind in such a way that you do not loose your temper while in the process to achieve growth. Start believing in yourself more than you ever did and also never give up without even trying once. Keep practicing until you achieve perfection in it. It's high time to take control of your life. Take full responsibility for what you do in your life. Blaming someone else for your life decisions should be stopped, take full charge of your life from now. Follow these hacks and see the growth in your life.
Munish Maya is a leading entrepreneur who wants people to become self-independent not only financially but also independent of their thoughts. Life is so big to learn, so start learning it from today and start observing the growth.