Interview with award-winning producer and director Mohammad Baig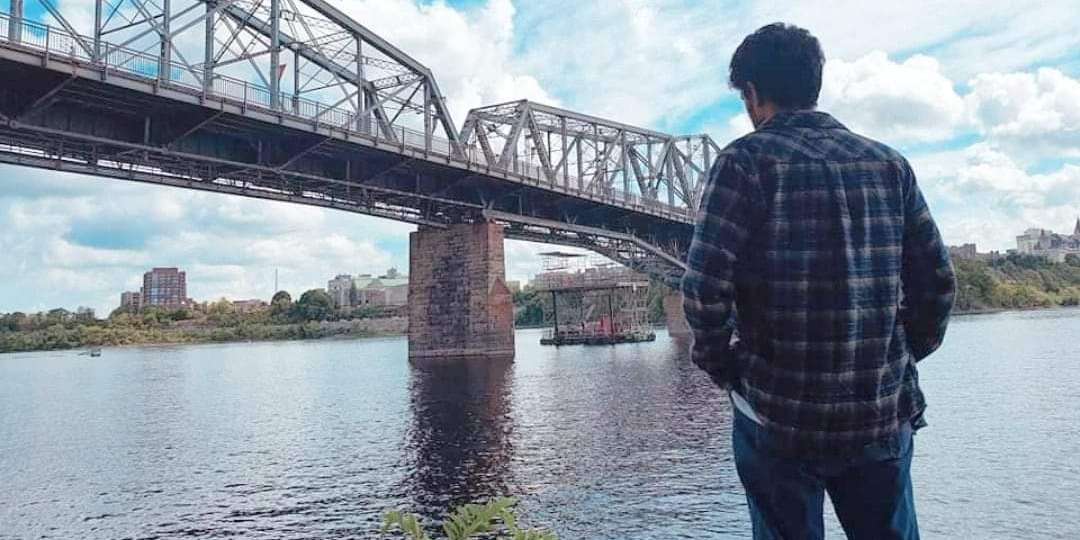 Can you give us a quick overview of who you are and how you got into filmmaking?
Hello, my full name is Mohammad Ahsan Baig, also known as 'Mo Baigz' among my friends and colleagues. As for my birthplace, I'm originally from Lahore, Pakistan, but relocated to Canada at the age of 6. From there I attended a variety of different schools since my family would regularly move from one neighborhood to another. Eventually, I graduated with a degree in Information Technology from York University.
When I first came to Canada, the initial few years were full of ups and downs, and ultimately shaped, or even defined, the kind of mindset and approach I would need to adopt living in a relatively hostile environment. In hindsight, it was those first-hand experiences that later would play a significant role when it came to the art of storytelling.
You mentioned living in a relatively hostile environment, would you like to elaborate on that?
Sure. We moved to Canada in the summer of '01. Right before the 9/11 attacks. As you can figure, this couldn't possibly bode well for a Pakistani family living in an all-white neighborhood. We became the target of racially motivated verbal and physical attacks daily, be it at school, the park, or even in the comfort of our own home. Kids would throw dirt on our front door, or even hurl rocks at us passing by, while their parents cheered on from a distance. This was peak Islamophobia, peak ignorance. Me, 6, and my brother, 4, would often ask mom and dad, what have WE done to deserve this?
Things are a lot better now, though, and the future looks hopeful.
You have a B.A. from York University in Information Technology. How then did you get into filmmaking given it's not your field of study?
Filmmaking has long been a passion of mine, starting from childhood. I've found the concept of sharing one's story with the world through a visual medium truly fascinating. There are endless possibilities out there, and filmmakers are only getting more creative by the day with the advancement of technology. Let's put it this way: Films are powerful. They can make you feel a certain way, act a certain way, and can even completely change a person's mindset. So why not use that resource to positively influence the viewer? Why not use it to rectify misconceptions?
When did you start learning the filmmaking side of things? Did you take any courses?
I actually don't have any formal training or education in this field. Most of this filmmaking knowledge comes from YouTube tutorials and by working on set with seasoned cast and crew members. At the beginning, it was mostly trial and error. That experience then helped me understand the subtleties and intricacies of the business. I was also fortunate enough to work with some of the most talented and renowned actors/directors early on in my filmmaking career: Afroz Khan, Mohammed Junaid, Rupan Bal to name a few, which helped speed up the learning process.
What type of films do you usually produce/direct?
Films that usually deal with or involve a strong social message. Some are even based on true incidents. As mentioned earlier, I believe all visual mediums can be used to make a difference, whether it be in mindset or approach. Therefore, my focus is primarily on contemporary and relevant issues that plague our societies. These issues are highlighted and presented to the viewer with practical lessons that can be derived from each viewing.
My recent film "Hate Kills" is an example of this. It deals with the issue of Islamophobia and racial profiling which is still found in the communities we live in. Not to the level it used to be, but it's still around. A lot of it is subtle, covert. With that said, the response to this film has been overwhelmingly positive, easily surpassing my expectations. A great deal of viewers even personally contacted me to express their appreciation and support. Many of its non-Muslims viewers, the primary target audience of the film, commented that the film was influential and eye-opening. This gives me hope that there's still good out there and people are genuinely wanting to change for the better.
What projects are you working on next?
There are a few projects currently underway. As of right now I'm working on a couple scripts. These scripts can take from a few weeks to even months to complete. It's a strenuous process but totally worth it at the end. Can't wait for you guys to see what I have in store next! Thank you for the interview, have a blessed day ahead 😊