Inner beauty speaks a lot more than just being attractive from outside, says Spanish model Elba Prescolí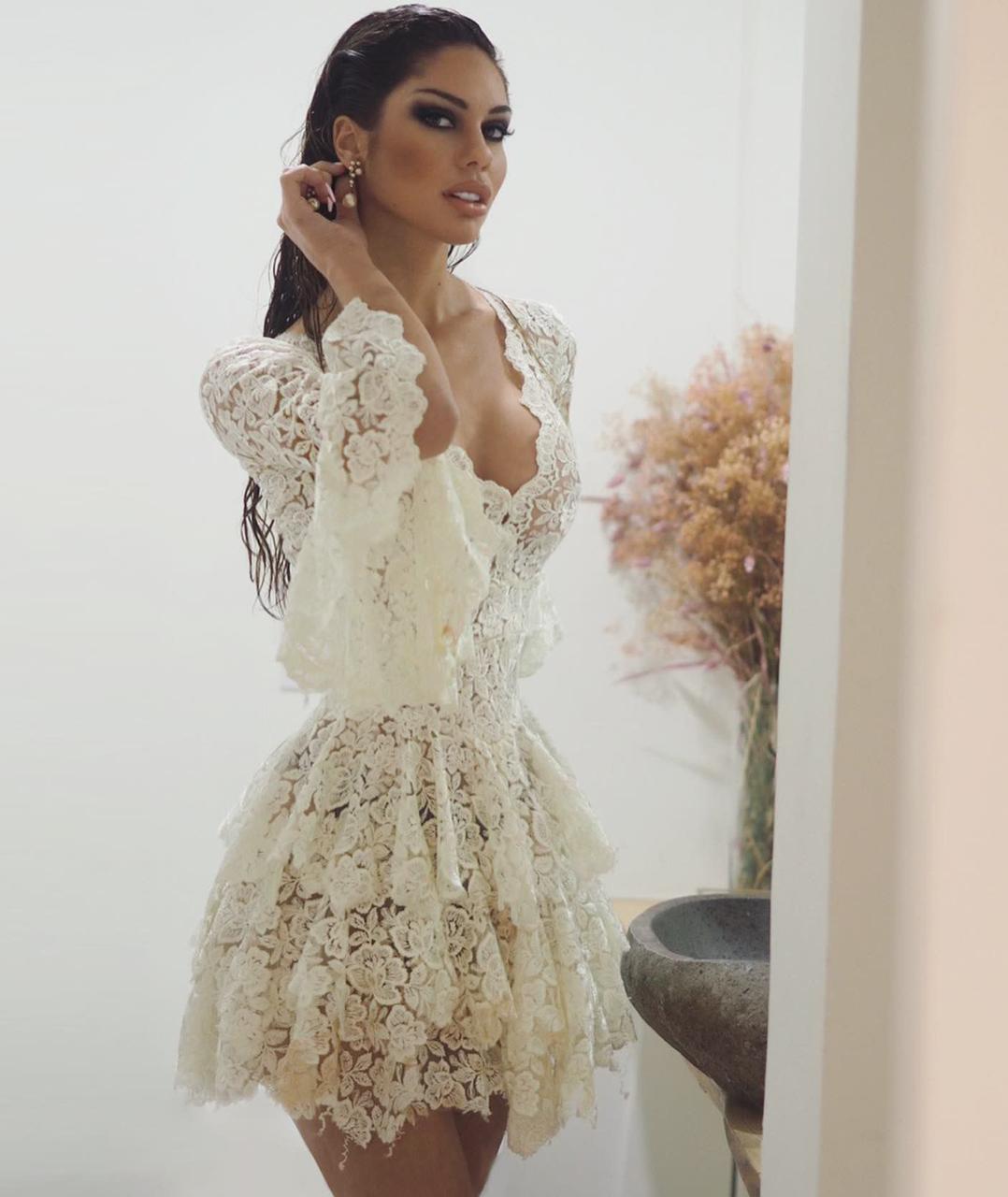 There's nothing to beat the desirability that oozes from being beautiful and confident from inside according to the model.
"If your inner beauty is charming you can conquer the world and top in any field you desire, many would not agree to this, but that's what the truth is," informs Elba, who has been around the modelling scene for quite some time now and knows what's important for women to make a mark in their lives, personal or professional. Being comfortable in your skin exudes loads of confidence which is necessary to reach optimum heights of success as women are always looked upon as the weaker gender and if she exudes a persona which is confident enough to take on the gravest of life's challenges, it can surely impact her in a positive way.
Elba being in the glamour industry and having known its workings from a close distance says one requires to be level-headed and brave enough to face the harsh realities that one might need to face while on their journey in this space. "Why only modelling, take any industry for instance, women need to be strong-minded and be a tough shell, hard to crack, and that is attainable only if you're confident from the core and ready to take on the world, come what may," says Elba. Beauty if it comes from within can show in your work and enhance it to a great extent. Elba says, "Sexy in today's time is not just limited to physical statistics or a beautiful face, but there's more to it. No matter how your external appearance is, if you feel sexy and lively from inside, it makes a hell of a lot of difference."
Elba's words of wisdom are worth its weight in gold as it exudes the reality of life which many tend to ignore or are unaware of. Her only piece of advice to women who want to make their own distinct niche is that be confident in your skin and the world will be at your feet. Apart from being a professional model, Elba lends her hands of support to various social causes, the most recent ones being supporting the pandemic victims and organizing a major event gathering celebrities to help those affected by the disease which caused the world go topsy-turvy. She strongly opinionates about women being the stronger sex, more capable of handling situations than men. They just require that much-needed boost which can take them to soaring heights of success, both in their personal as well as professional lives, and she's trying her best to support any cause that backs women empowerment as she feels they are the most powerful human beings ever, waiting to unleash their hidden potential.
To know more about Elba, follow her on Instagram: @elbaprescooli.