India's 5G services are introduced by PM Modi during Mobile Congress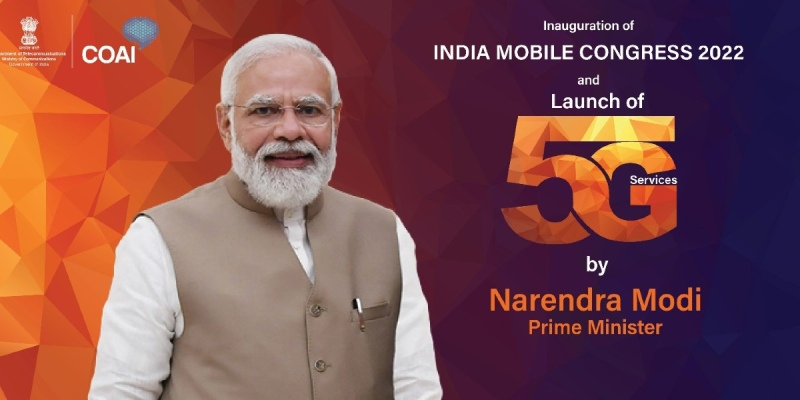 Launch of 5G today: In the first phase, 5G will be implemented in 13 cities; during the following two years, the technology will be made available throughout the whole nation.
At the Pragati Maidan in New Delhi on Saturday, Prime Minister Narendra Modi officially opened the sixth iteration of the India Mobile Congress (IMC). He will soon announce India's 5G services, which will initially be made available in thirteen cities before being made available throughout the entire nation over the course of the following two years.
Ahmedabad, Bengaluru, Chandigarh, Chennai, Delhi, Gandhinagar, Gurugram, Hyderabad, Jamnagar, Kolkata, Lucknow, Mumbai, and Pune make up the list of thirteen cities. Chennai, Delhi, Kolkata, and Mumbai will be the four metro areas for today's launch.
The Department of Telecommunications (DoT) and the Cellular Operators Association of India jointly organise the Mobile Congress (COAI). On Tuesday, the show will come to an end.