How Trae Gold has been maneuvering through the industry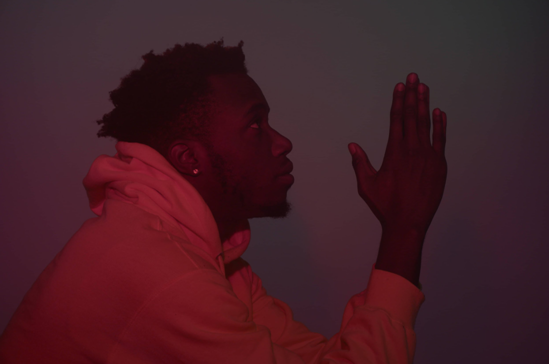 Trae gold has been turning heads globally with his consistent releases in 2020. The world has been at a standstill and many artists have put their plans on hold, but not Trae Gold. His recently released EP "Still Down Bad" combined with his music videos have accumulated over 300,000 views on Youtube. He has been working behind the scenes in the Toronto music scene for years occupying every role imaginable but now he takes centre stage as an artist. In this interview we dissect how he has managed to transition and become an artist during a time when content from our favourite creators is aloof.
What was it that led you to music?
"I started working in the music industry around 2017 as a producer and stagehand at concerts. While working as a stagehand I got to meet tons of people and got to see the business of putting on concerts up close. I got to set up the CN tower at OVO fest, instruments and stages for Coldplay, Green Day, Luke Bryan, Metallica, Tory Lanez, and a plethora of other artists. Initially I was in school studying nuclear engineering but after seeing a student in my residence building doing audio engineering I was intrigued. I made up my mind that the effort I would put into maintaining my grades and nuclear engineering could be put towards achieving my dreams and music. So I started working as a stagehand and eventually went to the recording arts college where I met the people I work with to this day."
Is your music a collaborative process and if so who do you work with?
"I don't make any of my music alone. Even though I know how to occupy most of the different roles in music, I surround myself with people who are better at each individual task. Soul Gala is composed of engineers, producers, managers, photographers, and much more. I met all the members of Soul Gala while at the recording arts college. Initially we all started hanging out because we got along really well and had good creative chemistry, but we later found out what we could accomplish while working together when we started putting out music and never turned back. The members of Soul gala are Tom Hickey Media, LowdSound and Miller Muzic. Tom helps a lot on the management side while LowdSound and Miller Muzic produce and engineer a lot of my hip hop stuff."
How does the current worldly situation change your day-to-day operations as a musician?
"Initially me and my team were producing and engineering for many different artists. Our day would consist of booking clients and taking the time to help them execute their creative visions. Every member of my collective is multi-talented so we all would swap different responsibilities doing different things from engineering to producing to songwriting. By day we would be making songs and by night we would be DJing at different bars around Toronto until 4:00 a.m. but we had to change our patterns. I realized since I couldn't be out and about as I was before I had to expand my online presence so I began vlogging and making TikTok's. I really appreciate our supporters on YouTube and TikTok. They've given me the confidence to take more outlandish creative strides and they challenge me to be better everyday."
How did you get into DJing and do you still DJ?
"I had dabbled with DJing on a laptop when I was in high school but I didn't do it very seriously until I met the other members of Soul Gala. They taught me how to DJ on the fly at parties and different events. Once I got the hang of it I started DJing at different gigs with them around the city which gave me my chops."
Where do your musical inspirations come from?
"I know that it's really corny but I truly believe that my musical inspiration comes from every possible direction. Growing up my parents would play me all sorts of music from country music to blues. In Toronto it's really multicultural and in Canada were very proud to show off our cultures so people would play me the music they grew up around as well and that added to my influences. I'm influenced by Indian music, Jamaican music, European house music, American hip hop music, African music stretching back as far as the seventies, and even traditional Japanese music.