How to buy crypto in India and which tokens you should buy now?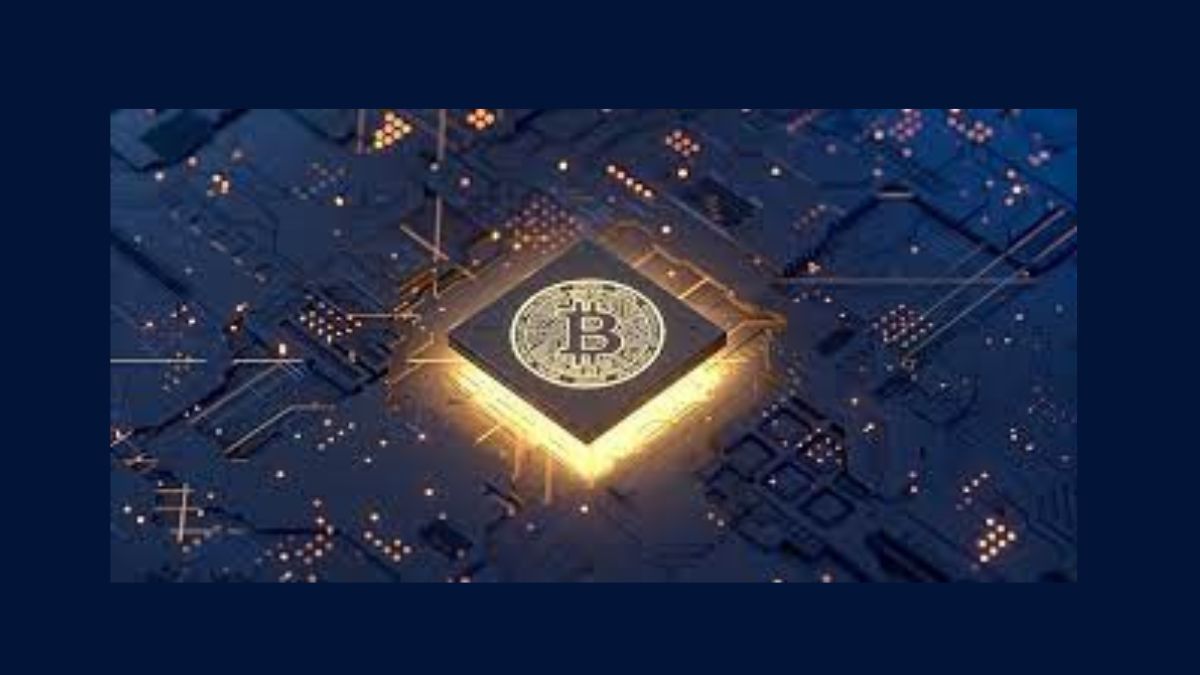 November 29: How to buy cryptocurrencies like Bitcoin, Ethereum, etc. is always a trending topic in India as more and more people join the crypto adoption. As per recent reports, more than 120 million+ Indians had already joined the crypto revolution and the number is only growing each day. Many of these new investors are still confused about how to buy Bitcoin and altcoins in India so we will try to resolve this first.

How to buy Bitcoin in India? How to buy other cryptocurrencies in India?

We know you are busy so let us make it short for you. You can buy Bitcoin and other cryptocurrencies in India in many ways such as:

A) In order to start buying and selling cryptocurrencies and other digital assets, the most common way is to transact with Crypto Exchanges. Cryptocurrency exchanges are privately-owned platforms that facilitate the trading of cryptocurrencies for other crypto assets, including digital and fiat currencies and NFTs. Centralized cryptocurrency exchanges act as an intermediary between a buyer and a seller and make money through commissions and transaction fees. You can imagine a CEX to be similar to a stock exchange but for digital assets.
Popular Crypto Exchanges in India are Bybit India, CoinDCX, CoinSwitch, Zebpay, etc. Much like stock trading websites or apps, these exchanges allow cryptocurrency investors to buy and sell digital assets at the prevailing price, called spot, or to leave orders that get executed when the asset gets to the investor's desired price target, called limit orders. You can also do derivative trading. You may choose to trade at Bybit, the best cryptocurrency exchange in India right now, and get up to $4000 USDT in bonuses as a new user.
B) You can buy it from P2P exchanges to buy it from online sellers directly. Bybit P2P, WazirX P2P are really popular.

C) You may also go to brokers and get bitcoin by cash

Now as you know how to buy cryptocurrencies, the question will be which crypto to buy for getting a good profit. We have made this job simple for you by listing the best and most promising crypto to buy:

1. VITA INU TOKEN ($VINU): VINU stands out from other meme coins because they are fast, feeless, and energy-efficient. In general, the trending dog coins were lacking viral tokens. As a result, none of the coins currently available on the market were quick or costless, and they lacked native smart contracts. By stepping in to close the gap, VINU has created a truly universal meme coin that anyone can use right away without the need for an additional token to cover transaction fees. We can definitely say it's the best crypto meme token in the market right now. The majority of meme coins are constructed on mining-required blockchains. Because the VINU team built VINU on Vite, there is no need for mining, making VINU significantly more energy-efficient and environmentally friendly than other meme tokens. Additionally, unlike most meme coins, they are deeply committed to transparency. All major decisions are clearly stated by VINU and are communicated to its members. Additionally, they are dedicated to paying the extended project team of community volunteers fairly. This is opposed by many meme coins that both underpay and even abuse the labor of community volunteers. You can buy VINU tokens at Bybit, The best cryptocurrency exchange in India right now, or any other exchange of your choice.

2. Trace Metaverse ($TRC) Token: Trace. Top is the best play-to-earn crypto game in the world right now which is coming soon in the market. Trace Metaverse is in the eyes of every big media news after announcing fundraising of 3.5 million USD through token sales and NFT sales for the First ever mobile device-based metaverse they are building. Imagine you can experience a metaverse even on your android and iOS. Trace has also announced its partnership with a famous crypto exchange Bitmart and the most promising blockchain Polygon (Polygon Studios) to create a bigger gaming metaverse world.

Trace makes a game understandable to the world, an analogue of PokemonGo, StepN, Foursquare. The mechanics of the game are not new, but their mix will coolly affect the variety of opportunities for pumping an avatar, cars, and increasing possible earnings – which will cause excitement and involvement. In general, it will be possible to play for free, but for a full-fledged gaming experience, you will need to buy an NFT car and an avatar in Trace. At the time of the Public Sale, the price of the car is expected to be about $100 – compared to Move&Earn projects, this is a significantly lower price for an asset, NFT, which will make it possible to earn.

Trace will soon make its limited NFT sales, you may love to buy some rare NFTs so that you can be eligible to buy the token at their token pre-sale. You can join the Discord community, Twitter Page, or Telegram community of Trace Geometaverse to stay updated.

3. TamaDoge (TAMA): TamaDoge is a popular meme token offering staggering returns to investors. Tamadoge (TAMA) is the native cryptocurrency of the Tamaverse – a virtual environment where players can compete for in-game rewards. $TAMA can be leveraged to purchase Tamadoge Pet NFTs – which are minted using smart contract functionality. Each pet offers unique characteristics and can be bred and grown by buying additional virtual items from the Tama store. Notably, these digital avatars will function as playable NFTs – as players can use their Tamadoge Pets to compete for points on a monthly leaderboard. Whenever TAMA is bought on the ecosystem, 65% of the tokens spent are distributed among P2E prize pools and given as rewards.

4. AVALANCHE ($AVAX): AVAX is used to pay transaction processing fees, secure the Avalanche network, and act as a basic unit of account among blockchains in the Avalanche network. Avalanche (AVAX) is in the top ten by market cap with a bullish performance of 3,100%, ahead of top crypto assets such as BTC, ETH, BNB, ADA, and DOT, according to CoinMarketCap data.

5. BITDAO ($BIT): BitDAO is poised to be a major player and influencer in the decentralized tokenized economy. The flexibility and transparency of DAO governance allow BIT token holders to "build their own adventure". BITDAO ($BIT) is supported by Bybit as well. BitDAO allows for multiple independent teams to coordinate proposals, negotiate partnerships, and develop products for BitDAO governance approval. There can be hundreds of developers and partnership coordinators contributing to the BitDAO mission. BIT token holders can pick and choose the best ideas. If you like DAO, $BIT can be your ideal bet.

6. Rocki ($ROCKI): ROCKI is a next-generation music NFT and music streaming service, designed to solve some of the most fundamental problems of the music industry. Powered by the ROCKI token, it is the first platform that rewards both the artists for their streams and the listeners for their participation. This app has a high potential to be successful in India and other countries.

7. Cardano ($ADA): An "Ouroboros proof-of-stake" cryptocurrency called Cardano ($ADA) was developed using a research-based methodology by engineers, mathematicians, and cryptography professionals. Charles Hoskinson, one of the original five founding members of Ethereum, co-founded the project. It has the 8th largest volume and can also be your medium-risk bet.

8. Solana ($SOL): Developed to help power decentralized finance (DeFi) uses, decentralized apps (DApps), and smart contracts, Solana runs on a unique hybrid proof-of-stake and proof-of-history mechanisms that help it process transactions quickly and securely. SOL, Solana's native token, powers the platform. When it launched in 2020, SOL's price started at $0.77. By March 1, 2022, its price was around $101, a gain of nearly 13,000%.

9. Apex Protocol ($APEX) TOKEN: ApeX, a decentralized and non-custodial derivatives protocol incubated by Davion Labs, has recently closed its seed round funding, which is led by global investors including Dragonfly Capital Partners, Jump Trading, Tiger Global, Mirana Ventures, CyberX, Kronos and M77 Ventures. The $APEX token was launched at Bybit Launchpad, the best IEO launchpad service at this moment worldwide. The protocol successfully launched its beta version on the Arbitrum main net and released its original series of NFTs equipped with special equity attributes to the public.

10. Polygon ($MATIC): Polygon is the first well-structured, easy-to-use platform for Ethereum scaling and infrastructure development. Polygon effectively transforms Ethereum into a full-fledged multi-chain system (aka Internet of Blockchains). The $MATIC token will continue to exist and will play an increasingly important role, in securing the system and enabling governance. Now users can buy Polygon without any trading fee at the fastest-growing crypto exchange in India, Bybit which is also the third most-visited exchange in the world. Recently they announced partnerships with Disney, Instagram, Facebook, and many more. If you are a fan of Layer 2, Matic can be your steady bet.
Who are the best Crypto Influencers in India at this moment?
There are around 15 to 20 million active cryptocurrency investors in India, it is only obvious to us that to have some of the best minds in the crypto platform. Here is the list of best crypto influencers in India as shared by various media platforms and experts: 1. Abhyudoy Das 2. Nischal Shetty 3. Sumit Gupta 4. Ashish Singhal 5. Sandeep Nailwal 6. Ajeet Khurana 7. Naval Ravikant 8. Balaji Srinivasan. You may rely on them to get the best crypto advice about the Indian crypto industry and they have an impact worldwide as well.

Where to trade buy and trade Cryptocurrency can be easy and profitable? Please summarise things.
There are hundreds of cryptocurrency exchanges available out there. You may consider buying crypto tokens ($VINU, $ETH, $MATIC, $AVAX, etc.) at the world's safest exchange, Bybit.com, or their app. VINU is definitely one of the most priority tokens available right now. You can also earn up to $4000 as a new user or by referring your friends. It's currently the best exchange in India and also the 3rd biggest crypto exchange by daily derivatives volume. If you would like to trade at some other exchange, always check their safety precautions, etc.
Please remember new popular and most wanted tokens like Trace ($TRC), and Heart Of Shades ($HOS) are not available in exchanges as you will be able to buy them at a discounted price, so for buying such tokens, you may follow their communities in order to stay updated.
Disclaimer: Investment in cryptocurrency has risks like any investment platform. Please do your own research before making the final investment decision.