How StocksToTrade is Helping Traders by Tapping into the Power of Community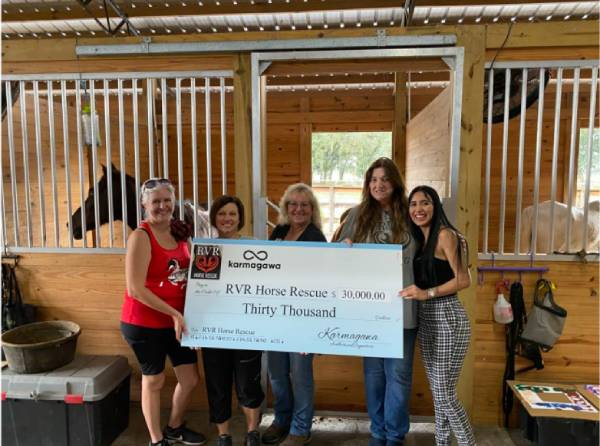 These days, the internet is all about communities, whether this is celebrity fandoms or global movements powered by social media.
In the last few years, however, the world has been exposed to the power of trading communities firsthand.
Trading communities, as the name suggests, involves trading enthusiasts connecting with each other over the digital space for a common cause. While they've existed for years, we only just got a taste of what they can do.
Barely a year ago, traders teamed up to shoot up the price of Gamestop in order to get at billion-dollar hedge funds.
The Gamestop saga as it is now called showed just how powerful these spaces can be when they come together. One person who isn't unfamiliar with his communal power is Timothy Sykes, an entrepreneur and the founder of Stockstotrade.com and Profit.ly.
Who is Timothy Sykes
Some might remember Sykes from his appearances on Wall Street Warriors and for being profiled in Trader Monthly and Young Money. At just 21, Sykes had become a self-made millionaire through trading penny stocks and after launching his own hedge fund, turned his attention to teaching others how to build their empires. 
The platform Stockstotrade.com and Sykes' own website TimothySykes.com offers complete transparency about the process of trading penny stocks. Skyes lists all of his own traders and shows step-by-step how he turned $12,415 into $7,361,515. Currently, the community at Profit.ly has over 84,000 members, all of whom list their trades and tactics for others to follow.
Sykes also personally coaches thousands of traders, walking them through their journeys and tapping into years of experience to help them avoid certain pitfalls. In the past, Sykes has expressed that he felt frustrated at being unable to give the raw, genuine information about hedge funds and trading, which inspired his bestselling autobiography, "An American Hedge Fund".
In fact, at least 25 of Sykes's students have become millionaire traders themselves.
A decade after its publication, Sykes is still coaching and writing on investing while trading stocks through his company. With all the changes going on in cyberspace, especially when it comes to trading, communities like Sykes are very much needed.
How Community Aids Trading
Timothy Sykes has been in the business of trading and teaching others to trade for over a decade but what he is doing with his community-focused platforms speaks to the changing social landscape.
These days, it is not enough to speak to your audience but you need to foster inter-community conversation as well. Sykes is doing that through sites where users can share their experiences and comment on the experiences of others which helps to demystify the process of trading as well as make the transition easier for newer traders.
This means that traders do not have to do as much guesswork but can know off the bat which financial products work and which should be avoided.
Over the next few years, platforms like Sykes and others will further leverage this power of community to make the financial space more equitable and overall more enjoyable for all traders from all walks of life.
Trading Giving Back To Community
What's more incredible is the impact that Sykes and his students have been able to give back to communities across the world.
To pay it forward, Sykes gives all of his trading profits to underprivileged communities across the world through his charity Karmagawa.

At the time of this article Sykes' charity has opened 102 schools in 3rd world countries, has recycled over 45,000lbs of plastic, served over 227213 meals and has helped 3752 animals in need.

All from trading and building a community of dedicated trading students.