HopeMirror Foundation: Ramzan Shaikh's Vision for a Better Tomorrow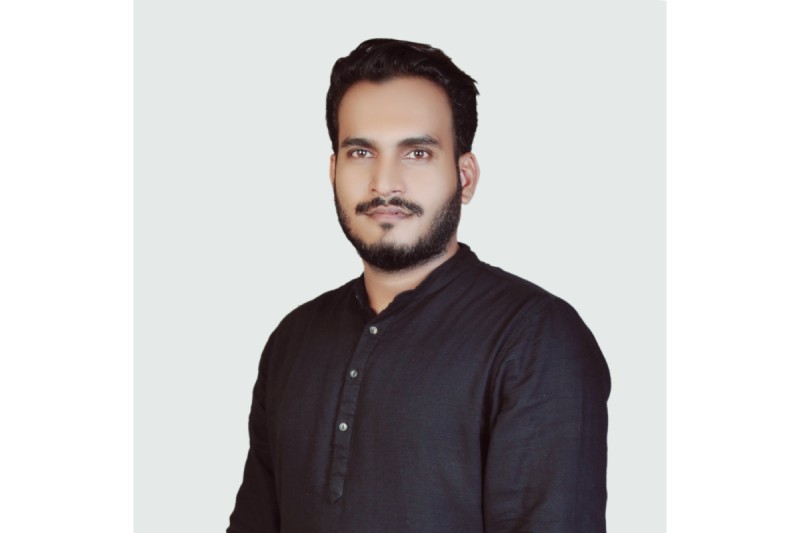 In a world where kindness and support are the cornerstones of progress, Ramzan Shaikh, the Founder of Hope Mirror Foundation, stands as a beacon of inspiration. His journey is a testament to the power of unwavering determination and a heart brimming with love for humanity.
A Journey Rooted In Compassion
Ramzan's journey began with a profound realization – the stark reality of people struggling for their basic needs and rights. This awakening ignited a fire within him, compelling him to dedicate his life to serving the needy. His resolve to make a difference set him on a path of selfless service, and he hasn't looked back since.
Beyond a Social Worker
Ramzan Shaikh is more than a social worker; he is a compassionate soul driven by a genuine desire to bring prosperity and love to the lives he touches.
Words to Live By
"You only live once, but if you do it right, once is enough." This quote encapsulates Ramzan's philosophy towards life – a philosophy that urges us to make the most of every moment.
Icons and Influences
Drawing inspiration from visionaries like Ratan Tata and Azeem Premji, Ramzan's journey is marked by the profound impact of these stalwarts on his life.
A Taste for Biryani and a Passion for Cricket
In the realm of personal preferences, Ramzan's love for biryani shines through. On the field, he once donned the role of an opener, displaying the same grit and determination that characterizes his approach to philanthropy.
A Lesson in Patience
"Patience is the key to success." This mantra, echoing in Ramzan's mind, serves as a reminder that enduring trials and tribulations is the surest path to achievement.
Overcoming Obstacles
Ramzan's path was not without its share of challenges. From a shortage of team members to financial constraints, and even the formidable barrier of a lockdown, he faced them all. Through unwavering determination, he triumphed over adversity.
Failures: Stepping Stones to Success
For Ramzan, failure is not an end, but a stepping stone. It is through these setbacks that one gains invaluable experiences, emerging stronger and more resilient.
Social Work: a Universal Teacher
Ramzan believes that the lessons learned as a social worker are invaluable, regardless of one's chosen career path. The experiences gained in this noble pursuit are universal, shaping character and fortitude.
The Influence of Ratan Tata
Ratan Tata's indomitable spirit and commitment to societal well-being have been a guiding light for Ramzan. His example serves as a constant source of inspiration.
Beyond the Self: A Journey of Collective Impact
Ramzan Shaikh's journey is not one of self-proclamation, but of trust in the transformative power of collective effort. His work with Hope Mirror Foundation stands as a testament to what can be achieved when passion meets action.
In celebrating Ramzan Shaikh's journey, we are reminded that each act of kindness, every moment of empathy, and every instance of selfless service contributes to the creation of a brighter, more compassionate world. Ramzan's story is a call to action, urging us all to be the change we wish to see in the world.