Hookah Lounges Around the World are in Dire Need of Blakk Smoke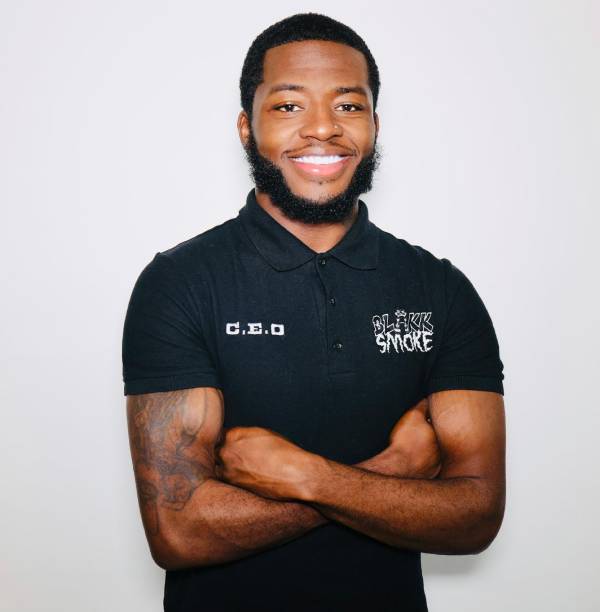 Blakk Tatted is a young music artist who recently decided in 2020 that he should sell his own brand of hookah smoking products. Blakk garnered much success doing music as he has seen original songs such as "Let's Go Blakk" and "Dip Witchaaa" become the most played on local radio stations in New Orleans. With the outbreak of the Covid-19 pandemic, Blakk realized that he had a lot of time on his hands to think of ways that he may be able to better himself while quarantining. For the majority of his adulthood, Blakk has always been an avid hookah smoker; therefore, he decided he should try to make money by focusing on the other thing that he greatly values in life aside from music. Blakk explains that although the pandemic has been a terrible experience for the world as a whole, he feels as though it has been a bitter-sweet experience for him personally because it has allowed him to achieve newfound success.
Blakk was never too fond of smoking traditional tobacco products like cigarettes, so he wanted to ensure that the hookah products which would be distributed through his "Blakk Smoke" line would be free from tobacco. Instead of using a tobacco-based shisha, "Blakk Smoke" provides shisha which uses a special, undisclosed type of syrup which allows smoking the shisha to still produce thick smoke clouds. Many people want to exhale vast amounts of smoke without having to experience the mild dizziness resulting from smoking tobacco-based shisha. "Blakk Smoke" allows people to enjoy a multitude of flavors by smoking hookah while simultaneously avoiding nicotine. "Blakk Smoke" provides hookah smokers with the machines, flavors, and foils needed to enjoy hookah. "Blakk Smoke" even sells a unique candy-coated tip which heightens the delicious flavors tasted from smoking the hookah. 
Customers around the world are going wild for "Blakk Smoke," and Blakk himself has heard stories of people purchasing his products online and using them at their local hookah lounges. Owners of hookah lounges across the globe have contacted Blakk in an effort to sell his product at their establishments. Blakk asserts that his next major goal will be to open up his own hookah lounge.