Here's How Fitpreneur & Successful Entrepreneur Mohit Jain Made His Dreams Come True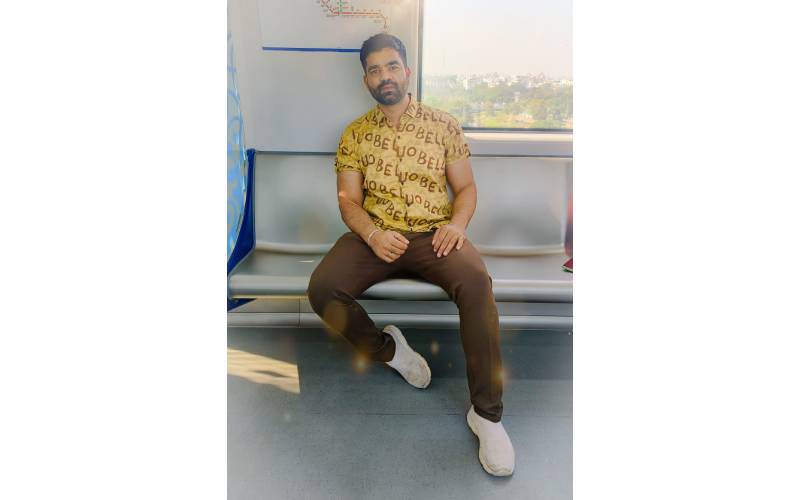 A lot of people work very hard to turn their passion into a career. Aurangabad's Mohit Jain is one of those people. Today, people admire Mohit not only because of his successful company but also for spreading awareness about fitness. It helped him earn the title of Fitpreneur Mohit.
From his childhood, Mohit wanted to run his own business. Being a business owner is in his genes as his family owns a franchise of jewellery stores called Arihant Gold Palace. So, after completing his marketing MBA degree, Jain decided to fulfil his dream. He started his own social media company called Starbuzz Digimark. It is a social media marketing company that helps people and brands to boost their reach and work on the internet. Starbuzz has clients across Hyderabad, Mumbai, Aurangabad and Delhi.
Talking about being a Fitpreneur, it is also Mohit Jain's one of the biggest childhood dream that he has turned into a reality. From his teenage days, Mohit has been into exercises and maintaining good physical health. He aims to make more and more people aware of the benefits of fitness and also turn them into fitpreneurs or fitness influencers. Jain also aims to be a millionaire by the age of 30. Hence, he is working hard in expanding not only his marketing agency but also his fitness services to people.
Mohit Jain is inspired to do big things in life and trust himself because of his father and also Arvind Lal, the CEO of Shredz Supplements. The entrepreneur and Fitpreneur shares, "My father has been my inspiration, he is a black belt in karate and also a successful businessman. Arvind Lal is the perfect example of who I want to become, a Fitpreneur i.e. Fitness passionate + an inspiring entrepreneur. I try to take inspiration from all those people even from my real life who share a passion for fitness and also has an entrepreneur mindset."