Henny Yeshanew – Journey of an Ambitious Entrepreneur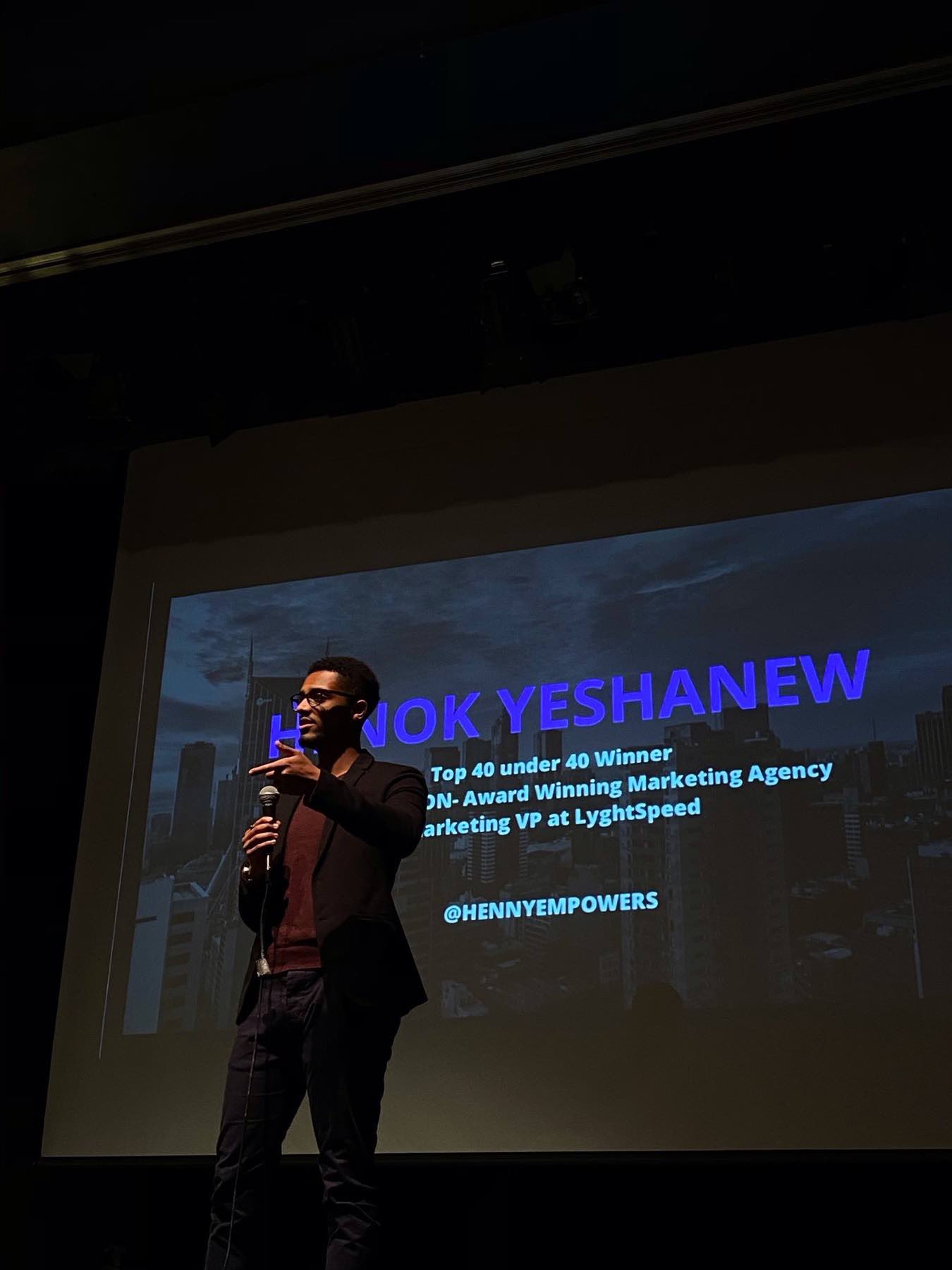 "I have come to love this position in my journey because I have learned so much from it. I now know that uncertainty is a good thing, especially as an entrepreneur."
Henny Yeshanew is a 24 year old entrepreneur, who established himself in the field of digital marketing by himself. He is the founder of the world known company 'LION Marketing Agency'. Being a founder of such a great company at such a young age, surely displays the talent and confidence of him. Let's have a detailed look at the life of Henny to get inspired.
Background
Henny, full name Henok Yeshanew belongs to a traditional immigrant family which came from Ethiopia. His parents, being conventional, didn't give him any other option except to be a doctor, engineer or a lawyer. Accepting the parents wish, he took LSATs and got admission in a Law college. But during that period, he realized that he didn't want to go on this line but to explore other things. Then, he got introduced with digital marketing. He said that he always loves to connect to people and that gives him benefit of the doubt. Before graduation, he started developing skills respectively which then led him to start his own business in a very short time.
Beginning of LION Marketing Agency?
Henny faced many difficulties as he does not know where to start at first. He said the most difficult thing at that time was that he was in 'control'. There were no clear directions for him or a boss whose strict orders he could follow. His whole life he was doing what his parents told him to do. Hence, it was a more problematic issue for him as it was clearly a new line of life with no one to guide.
To get the help, he starts taking advice from people who were five or six years ahead of him in the same industry. He took their advice on suitable steps and avoided any kind of mistakes his mentors ever made, like not taking care of mental health. As Josiah Gilbert Holland had said, "Calmness is the cradle of power." Henny understands the strength of a calm mind and now he is one of the top young businessmen. Let see what other awards he has gained.
Achieved Awards
By providing full-service marketing to help medium to large businesses, his company and him achieved many successes. In 2018 and 2019, his company has been awarded as Top Marketing Agency in Ontario, represented by Canada Business Awards. For his success at young age and his community work with youth development, Henny himself received Top 40 under 40 Award. He said that he loves to work with youth and will continue to do so as young minds are full of new and amazing ideas. Lets know more about his future plan.
Henny Yeshanew Future Plan
When asked about the future, Henny Yeshanew said that he will do hardworking and greater things to make Africa a superior continent. However, he does not guarantee whether he will do it by continuing his present work or not. He said that he may get out of this industry someday and choose another line of work as there is a lot to learn in the world.
We thank Henny for such an inspiration and wish best luck for the future. To get more update about him follow him on Instagram @hennyempowers.