Health is Wealth: The Skinni Bean Story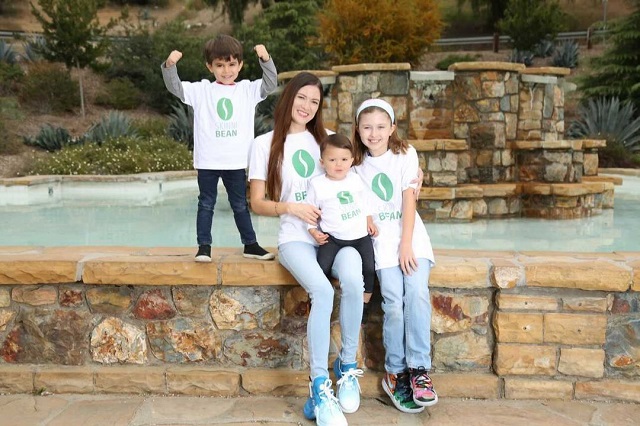 "There's something so special about a woman who dominates in a man's world. It takes a certain grace, strength, intelligence, fearlessness, and the nerve to never take no for an answer" — Rihanna
For many years coffee was a taboo drink for anyone remotely health conscious. But nowadays even the most health conscious people can drink coffee too. Seeking to adhere to healthy lifestyles without sacrificing everyday routine, consumers are altering to things like coffee that has nutritional benefits. By customising caffeine flavours with berries, quinoa and fruits, consumers are moving beyond traditional caffeinated beverages towards hybrid alternatives that satisfy a need for both energy and wellness.
Skinni Bean is a health-focused coffee brand, featuring Keto Brew as their most popular and central product. Keto Brew fits effortlessly into any lifestyle.
What's so good about Skinni Bean?
From supporting your Keto Diet to simply adding healthy fats and collagen to your diet; anyone can benefit from drinking a cup a day! Their Keto Brew is made with Grass-Fed Butter, 100% Arabica Coffee, MCT Oil, Blue Lotus, Collagen, and Monk fruit Sweetener. This unique, patent pending formula is a revolutionary product, delivering the ingredients your bodies crave while satisfying your taste buds with a smooth, slightly sweet flavour.
What started as a casual hobby, of mixing coffee formulas from raw, all natural ingredients, has actually developed into something much greater! Soon the consumer interest shifted to more healthy ways to lose weight while consuming something that can assist them in leading a healthy lifestyle.
Founded by Ashley Roxburgh, Skinni Bean Keto Brew is just the beginning of her vision! With more coffee and tea blends to come, the company strives to find healthy alternatives to the most popular beverages.
A single mom entrepreneur and the owner of Skinni Bean, Ashley started her business out of her home during the pandemic. After having a baby, with a challenging delivery, she developed her unique keto coffee blend, and it was a key contributor to her 60 lb weight loss. Being a new mom can be stressful, and stress hormones often promote weight gain. Something similar happened with Ashley and that gave birth to her coffee empire.
Skinni Bean Keto Brew is a women-owned family business that uses nothing artificial and every ingredient has a purpose. Keto Brew is made with Grass-Fed Butter, 100% Arabica Coffee, MCT Oil, Blue Lotus, Collagen, and Monk fruit Sweetener.
Skinni Bean Keto Brew is extremely popular in Ashley's home city of San Marino, CA – South Pasadena. You can find Skinni Bean Keto Brew at:
"Glitz & Glam by Gianna" located in The Shops Mission Viejo & Brea Mall (2 locations), "Giolicious Chicken & Waffle" restaurant in the Brea Mall. Skinni Bean is enjoyed worldwide, currently available in: Canada, USA, Philippines, Japan
With her one of a kind coffee empire, Ashley has goals to become the industry leader in health-conscious coffee.
If you would like to know more about this person, please visit :
Instagram : https://www.instagram.com/skinni_bean/
Facebook : https://www.facebook.com/skinnibean
Website : https://skinnibean.com/