Greg Crous – Taking the Hollywood Music World by Storm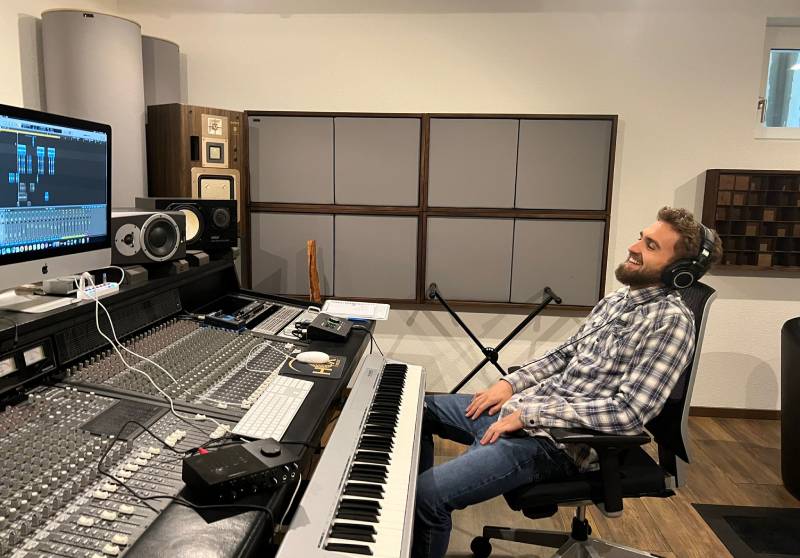 With his various singles over the previous five years, Greg Crous has put himself on the global map. Greg's next single is his first cooperation with major Hollywood music directors. The musician stated, "When it comes to my new effort, the director pushed for a segment of the song that I was spontaneously singing to be used as the music for the full song. As a result, we reprogrammed that short voice section, turned it into music, and finished the song."
The song will be issued by one of Hollywood's most well-known record labels. As a result of this endeavour, Greg Crous is in talks with other major musicians from Germany, India, and other places. There are rumours that he will be creating music for major motion pictures, making this an exciting time for him.
Greg says of this, "I adore doing songs of all genres and languages." I'm incredibly excited since I've already signed a lot of these songs for this year. But now I'm eagerly anticipating the release of my upcoming single."
Hard work and perseverance have always been top priorities for Greg. He is a firm believer in the importance of good music. "Doing wonderful music is rebellion in and of itself," he says. I believe that tenacity is more important than talent and hard work because, beyond talent and being talented, one must work hard and not give up, even when things do not go as planned. There may be times when things do not go your way, and being able to return to work, learn, and practise is critical."
Greg Crous is a multi-talented musician who began his career in 2017. As a child growing up in many countries, music was one of the few things that brought Greg serenity and stability. This also helped him connect with people of all kinds, making him a name that everyone could relate to. Greg have had his fair share of success and fans. People are falling in love with this music because of his clear voice, captivating tunes, and sympathetic lyricism.
Greg plans to work with musicians from all around the world to create music that blends a wide spectrum of passionate and emotional sounds.
You may learn more about him and connect with him on Instagram at @gregcrous.