Google's next Wear OS- Update will bring more 'speed and a weather application'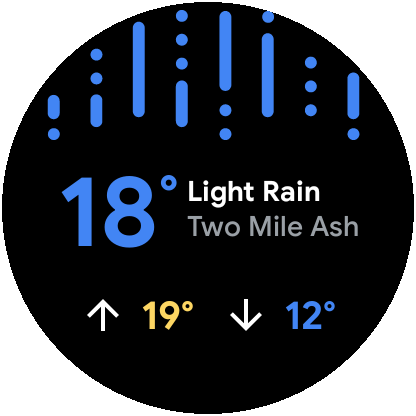 A Wear OS update revealing this fall will bring improved execution and another climate application. Today, Google reported that the following update will permit quicker access to data and applications, more natural controls for overseeing watch modes and exercises, just as an improved matching procedure.
These progressions are much appreciated, to some degree, to CPU core upgrades, which could permit your applications to open up to 20 percent quicker.
The refreshed Wear OS will likewise bolster Qualcomm's new Snapdragon Wear 4100 and 4100+ chips. As indicated by 9to5Google, Mobvoi will deliver the main running watch with this chipset in the not so distant future.
Beside speed and more natural controls, Wear OS clients will see another climate interface.
"It aims to be easier to read while on the go, with an hourly breakdown of today's weather to help you plan ahead and provide information about important weather alerts in your area," Google composed on its Android Developers blog.