GM, EVgo and Pilot will install 2,000 fast chargers at travel centers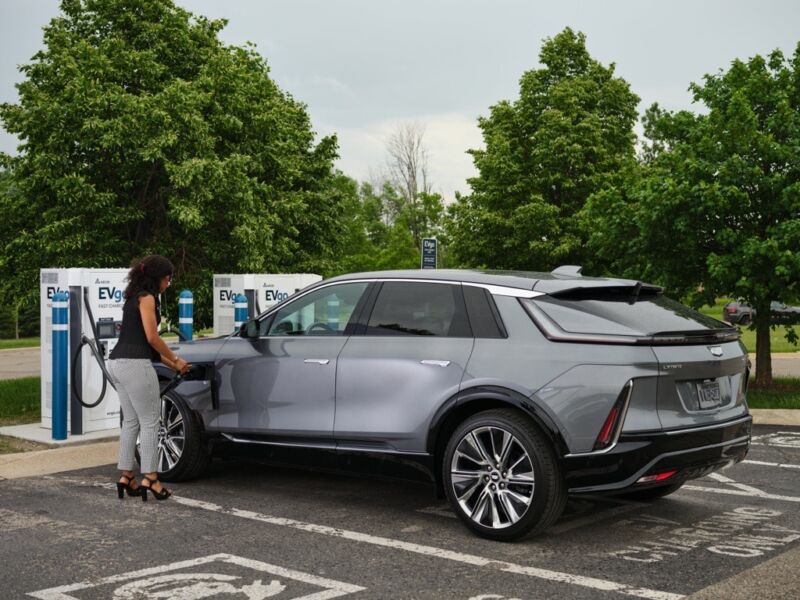 General Motors is in the process of transforming itself into an electrified automaker, as entire brands like Cadillac and Hummer change their lineup to fully electric vehicles. To help with the EV adoption process, the automaker is also investing in charging infrastructure across the country. On Thursday, it announced that it is working with a pilot company to install 2,000 DC fast chargers at pilot and flying J travel centers in the US.
The chargers will be initially 2,700 and now 3,250 completed by 2025.
Travel centers should have at least four charging machines each – GM and Pilot say they plan to have 2,000 chargers in a total of 500 locations. And companies say many installations will have roofs to protect EV drivers from components, and they will be designed to work with EVs towing trailers.
Some funding for the expansion appears to come from the federal government's recently announced interstate charging network program. It allocated $ 5 billion between now and fiscal year 2027 to build a network of highway chargers with at least four fast chargers per 50 miles.
"GM and the pilot company have designed the program to combine private investment with government grants and utility programs that will help reduce range concerns and significantly reduce the demand gap for long-range EV chargers," said Shamik Konar, CEO of Pilot. "Our travel centers are equipped for EV charging with 24/7 facilities and convenient proximity to major roadways across the country. We look forward to working with GM and the US Department of Transportation to facilitate coast-to-coast EV travel. A reality through our national network of travel centers."