Giving a New Outlook to Businesses with Advantage Media Partners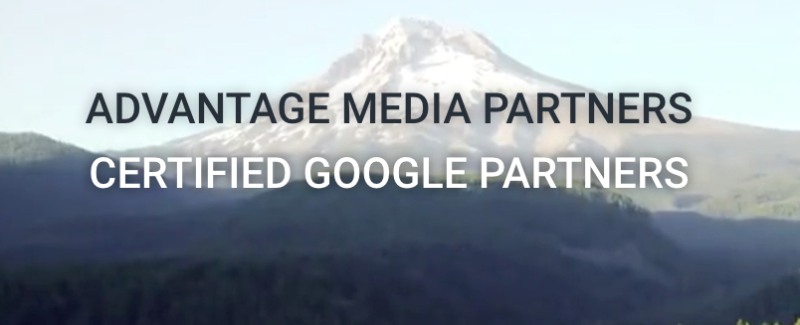 Digital marketing company, Advantage Media Partners has been empowering businesses to build their online presence. The aim of Advantage Media Partners is to transform how businesses get traction and engagement online completely. With services such as Search Engine Optimization (SEO), Advantage Media Partners has been using its expertise to give businesses a new outlook. When someone googles a product or service, the top most search item is the most clicked. Every business aims to be the most top-ranked in Google Search. Advantage Media Partners has all the expertise such as PPC, Ad Management and Google My Business to cater to a business's requirements. There are moments when businesses might be doing all they can but they do not see any results. In such cases, hiring a professional digital marketing company is key.
Web Development and its benefits
As technology has progressed and everything is becoming digital, Advantage Media Partners offers services in web development. With expert and highly qualified web developers by its side, Advantage Media Partners has been making websites for small, medium, and large-sized enterprises. Advantage Media Partners will provide a skeleton for a business's website by devising a strategy to help envision the outcome. As a business builds a website, it confirms credibility and allows potential customers to find it easily. Advantage Media Partners helps business owners build content and guides on how to brand themselves. Many individuals have an idea in their mind but are reluctant to execute it as they have not seen it in a solid form. Advantage Media Partners will assist in building a business into its concrete form through web development.
With Advantage Media Partners, a business owner will save time as they would not have to do the tasks themselves. By hiring Advantage Media Partners, a business will build an immaculate first impression as the interface will be easier to use and attract customers. When the going gets tough, entrepreneurs need to stay vigilant and find ways to stay strong and afloat. Sometimes the capital runs out or there is an issue with logistics and entrepreneurs may lose hope. With web development, you will not only save money but earn profits in the long run. A little history about Advantage Media Partners is that it was founded in 2011 as Wholesale Internet Solutions, bought out by Global Media Solutions out of Dallas, Texas, in 2014-15. In 2016, Advantage Media Partners merged as what it is today.
How to utilize Social Media Marketing
Social media has significantly gained traction and gotten a lot of attention as it allows the message to go across with minimalism. Instagram, Facebook, Twitter, Snapchat, LinkedIn, and YouTube have billions of users altogether and to get their focus; a business needs to hire a digital marketing company. Advantage Media Partners has grown by 20 percent year over year since 2016 and has been helping businesses achieve their vision. David Gross is the founder and CEO, Nate Baker is the Vice President, Christopher Sanders is the SEO Manager, Garrett Fields is the Vice President of Sales, Jeremy Madarang is the Web Project Coordinator, and Jimmy Woodworth is the Marketing Coordinator. Social media marketing is key to building a brand image as it allows a business to interact with its customers.
There are proper social media campaigns spread throughout the month and posts that need to be put up. Advantage Media Partners has been impeccable when it comes to building the social media presence of brands. Getting traction organically is not easy and for that, Advantage Media Partners has social media experts who implement a plan which goes full circle. Through this, a business will make money and turn potential customers into loyal clients. Advantage Media Partners has trusted advisors for a wide range of clients in various industries, including automotive, towing, finance, medical, insurance, healthcare, expert witnesses, consumer products, software development, retail, etc. Advantage Media Partners currently has 50-60 employees and is a Google Certified Partner, which means it has Google Ads Expertise to help brands get Google rankings.
How graphic designing builds a solid first impression
With graphic designing, a business can communicate its message through visuals. By using color theory, the right tone, and artistic elements, graphic designers at Advantage Media Partners build visuals that fully compliment a business. After a few paragraphs of content, readers need a break in their scrolling. With visuals such as infographics, a reader will understand the message easily as there will be images that direct and guide. Graphic designers need a keen eye, a lot of patience and a creative flair. With Advantage Media Partners' expert graphic designers, all the business' needs will be fulfilled and completed. Along with graphic designing, Advantage Media Partners have been carrying corporate social responsibility to give back to the underprivileged. Portland has been facing homelessness and Advantage Media Partners offers warm clothes, blankets and food each year by sending around 10 to 20 team members downtown.
David Gross has been impeccable when building a team with values and is committed to bringing their A-game. Advantage Media Partners is also a second chance employer where it facilitates individuals who have been previously addicted to drugs. By helping recovering addicts join the corporate world, Advantage Media Partners has been fulfilling their responsibility in doing their part in society. Advantage Media Partners works with recovery drug programs that help individuals with drug addictions get their lives back on track. Drug abuse has been a pressing factor and some people even overdose, which leads to unfathomable consequences. Advantage Media Partners has used its platform to mentor and guide recovering addicts to build their place in society again and start anew. There are times when businesses may feel that they will handle their online presence on their own. When a business hires Advantage Media Partners, they will see a massive difference in engagement and traction. The aim of any business is visibility and Advantage Media Partners works tirelessly to give a business a solid online presence.